Paul M. Schmidt Presents on Environmental Issues in Land Use and Zoning Cases at NBI CLE Seminar on Oct. 30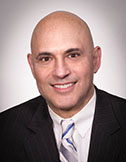 On October 30, 2019, Paul M. Schmidt presented on the National Business Institute (NBI) CLE seminar, "Land Use Law: Current Issues in Subdivision and Zoning - Confidently Handle Subdivision, Zoning, and Other Land Use Processes."
Mr. Schmidt presented on the portion of the full-day seminar titled, "Stay on Top of Environmental Considerations." The presentation examined:
The impact of environmental regulations on land use.
How endangered species fit into land use.
Why primary permit requirements are vital to successful development.
Strategies for controlling wetlands use and abuse.
Who Superfund liability extends to.
Reuse of environmentally impaired property. Liability issues and impact reduction.
How hazardous substances impact land development.
The implementation status of Pennsylvania's Environmental Rights Amendment.