Paula Sanders Comments on a SNF Contractor's Settlement with the DOJ for an Article in Report on Medicare Compliance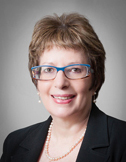 In a January 18, 2016 article for Report on Medicare Compliance, Health Care Chair Paula G. Sanders discussed the Department of Justice's (DOJ) recent False Claims settlement with a rehabilitation therapy contractor. The contractor had allegedly caused skilled nursing facilities (SNFs) to overcharge Medicare.
Ms. Sanders notes that compliance officers of other SNFs can learn from the recent settlement, and "turn the allegations...into an audit checklist for therapy in SNFs, hospitals and other settings where therapy is provided."
She explains:
"If you're a compliance officer, this is an easy audit to do. For one thing, look at billing for therapy sessions, which is time based. If they are almost always all reported as the same duration — or all end in zeros or fives — that's questionable…and rounding minutes may be a red flag that therapists are not recording the actual number of minutes provided. It indicates you are not recording the actual time you are spending with the patient."