Paula Sanders Presents on the New Survey CMS Process for Providers on PHCA Webinar on Feb. 14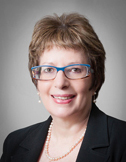 On February 14, 2018 at 10:00 am ET, Paula G. Sanders, Co-Chair of the Firm's Health Care Practice Group presented on the webinar, "The New Survey Process – What to Expect." The hour-long webinar was sponsored by the Pennsylvania Health Care Association (PHCA).
CMS claims it has combined the best of the two prior survey approaches, the QIS, and the traditional survey, into the new and improved survey process that was rolled out across the country at the end of November 2017. The new survey protocol relies heavily on computer-based modules that all surveyors must use, with a special focus on interviews with residents, families, and staff.
The good news for providers is that CMS has made most of the surveyor tools available, thus offering facilities an opportunity to understand and prepare for their surveys. This webinar highlighted key changes in the survey process and proactive strategies to achieve better survey outcomes. Learning objectives included:
Analyze new survey protocol and identify CMS survey tools.
Improve mock survey processes to align with new survey expectations.
Formulate strategies for responding to negative survey outcomes.