Paula Sanders to Present on OIG Discretionary Exclusions on May 4 AHLA Webinar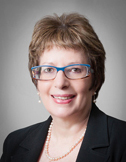 Health Care Co-Chair Paula G. Sanders presented on the webinar, "The Focus on Individual Accountability Increases: Fundamentals of OIG Discretionary Exclusions," on May 4, 2016. The webinar was sponsored by the American Health Lawyers Association (AHLA), and also included Geoffrey W. Hymans, Senior Counsel with the Office of Counsel to the Inspector General (OIG), U.S. Department of Health & Human Services.
The 90-minute webinar addressed, among other topics:
The difference between mandatory and discretionary exclusion, and between affirmative and derivative exclusions;
Sources of exclusion authority;
Prior OIG guidance on exclusions;
The new focus on individual accountability from both OIG and U.S. Department of Justice (DOJ), and how the confluence of OIG's formation of "Team 5" and issuance of Yates memo could lead to more discretionary exclusions;
Discuss technical aspects of an exclusion case;
Testimonial subpoenas;
Document subpoenas;
CIDs (from DOJ, but could be used to support an exclusion);
Limited discovery once litigation commences;
ALJ relaxed rules of evidence;
Appeal to DAB, then on the USDC, USCOA, USSCT; and
Proactive strategies for reducing clients' exposure to discretionary exclusion.