Paula Sanders Presents on Admissions, Transfers, and Discharges in SNFs on LeadingAge PA Webinar on March 6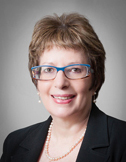 Health Care Practice Group Co-Chair Paula G. Sanders presented on the webinar, "Resident Behavior & Facility Practices: Admissions, Transfers, and Discharges," at 11:00 am ET on Tuesday, March 6, 2018. The webinar was sponsored by LeadingAgePA, an association of not-for-profit senior services.
The webinar reviewed the Requirements of Participation (RoP) for skilled nursing facilities (SNF) regarding the admission, transfer, and discharge of SNF residents. The new RoPs were published in 2016 and marked the first major overhaul of SNF regulations since 1991.