Paula Sanders Presents on Strategies for CMS Surveys at McKnight's Online Expo on March 14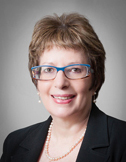 Health Care Practice Group Co-Chair, Paula G. Sanders, presented, "Strategies for Surviving the Survey," at 1:30 pm ET on Tuesday, March 14, 2017. The presentation was part of McKnight's Long-Term Care News' 11th Annual Online Expo.
The Centers for Medicare & Medicaid Services' (CMS) recently revamped "requirements of participation" will place providers under increased scrutiny come survey time. Ms. Sander's presentation delved into strategies and tips to prepare providers for surveys around the clock.
McKnight's Online Expo, a free virtual trade show, attracts thousands of long-term care professionals each year and offers up to five CE credits for participants. For more information, click here.