Paula Sanders Presents on CMS' 60-Day Overpayment Rule at HCCA's 2018 Compliance Institute on April 16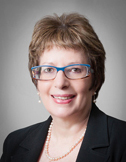 Paula G. Sanders, Co-Chair of the Firm's Health Care Practice Group, co-presented, "60-Day Overpayment Rule: What Does Due Diligence Really Mean?," at the Health Care Compliance Association's (HCCA) 2018 Compliance Institute on April 16, 2018 in Las Vegas, NV. Ms. Sanders co-presented with Amy Brantley, Chief Compliance Officer, AseraCare Hospice.
The presentation reviewed the Centers for Medicare & Medicaid Services' (CMS) final rule that requires Medicare Parts A and B health care providers and suppliers to report and return overpayments by "the later of the date that is 60 days after the date an overpayment was identified, or the due date of any corresponding cost report, if applicable." The presenters also reviewed reactive and proactive activities associated with the rule, who should be included in the associated process, and what the scope of review is when an overpayment is identified.