Post & Schell Appointed as Solicitor by Susquehanna Area Regional Airport Authority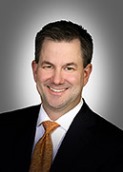 Harrisburg, PA – April 11, 2018 – On March 28, 2018, the Susquehanna Area Regional Airport Authority (SARAA) appointed Post & Schell, P.C. as Solicitor for a five-year term at its public meeting. SARAA is a joint municipal authority that owns and operates the Harrisburg International Airport, Capital City Airport, Franklin County Regional Airport, and Gettysburg Regional Airport in south-central Pennsylvania.
Post & Schell submitted a collaborative proposal with the law firm of Pillar + Aught to provide SARAA with comprehensive counsel and representation related to its day-to-day affairs, including the following specialized areas of practice: federal, state and local government affairs; Right-to-Know law, construction and procurement, environmental, labor and employment, general liability and litigation, and insurance coverage matters, among others. The proposal was selected in a competitive process that included submissions from law firms throughout Central Pennsylvania.
Post & Schell Principal Michael W. Winfield will serve as the Solicitor and lead attorney for the legal team, which also includes Post & Schell Principals Terry R. Bossert, Anthony D. Kanagy, Sarah C. Yerger, Michael A. Boomsma, and Steven Schildt and Pillar + Aught attorneys Angela McGowan and Kevin M. Gold.
"We are honored and thank SARAA for placing their confidence in us as Solicitor," said Mr. Winfield. "Post & Schell's breadth and depth of practices and legal experience combined with the industry experience of Pillar + Aught provided a team ideally positioned to serve the needs of SARAA. We look forward to being their partner as SARAA continues to aid in the growth of Harrisburg and the region."
About Post & Schell, P.C.
For 50 years, Post & Schell, P.C. has provided sophisticated legal services and strategic counseling to highly regulated industries and their directors, officers, and stakeholders regionally and nationally. Our attorneys provide our clients with problem-solving and efficient representation in transactional, litigation, regulatory, compliance, corporate, and public policy matters.
With offices in Washington, D.C., Philadelphia, Pittsburgh, Princeton, NJ, Harrisburg, Lancaster, and Allentown, PA, our attorneys represent industries in a variety of venues and geographic markets.