Post & Schell Appoints Paula Sanders Chair of the Firm's Health Care Practice Group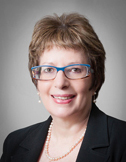 Post & Schell, P.C. today announced that Paula Sanders has been appointed chair of the firm's Health Care Practice Group. Representing a broad range of health care stakeholders across more than 35 states, the team provides representation in litigation, appellate, regulatory compliance, government inquiries and general transactions. As chair, Ms. Sanders is responsible for the strategic development and growth of the practice group and coordinating appropriate counsel for clients.
Post & Schell's Health Care Practice Group is comprised of nearly 30 attorneys, many of whom have a national reputation for their legal expertise, while serving as stewards for specific industry causes to help shape the direction of health care.
"Health care is an industry in transition, and it is no longer sufficient for advocates to simply 'know the law.' It is having that in-depth understanding of our clients' very unique industry and critical issues which are at the core of successful counsel," said Brian M. Peters, president and chief executive officer for Post & Schell, and the former and founding chair of the Health Care Practice Group. "Paula holds those same ideals and has become a recognized thought leader in public policy and practice across health care – not only within legal aspects, but also as a prominent national speaker and author. Her leadership will continue to both energize the group and bring an increased client focus to such an important industry."

"I am honored to be chosen to direct the Health Care Practice Group and help establish Post & Schell as the law firm of choice for health care," said Ms. Sanders. "My colleagues and I share an allegiance with our industry and our clients, working in concert with their boards, executives and general counsel when and where it is needed. Our focused group brings unique perspectives from multiple practice areas – from health care law, business law, litigation and employment, to professional liability, antitrust, white collar defense and compliance and risk management."
Ms. Sanders joined Post & Schell in 2004 and focuses exclusively on health care law. She represents clients on both substantive and procedural aspects of health facility regulation, such as surveys; licensure; Medicare/Medicaid; compliance; RAC, MIC, PERM, CERT and ZPIC audits; accreditation; payment matters; HIPAA; fraud and abuse, False Claims Act investigations and voluntary disclosures. She vigorously advocates for her clients before multiple regulatory and law enforcement agencies and is especially successful at coordinating an integrated response to her clients' issues. Ms. Sanders is based in Post & Schell's Harrisburg, Pa. office.
About Post & Schell's Health Care Practice Group
Established in 1986, the Health Care Practice Group serves a variety of institutional health care providers nationwide, including academic medical centers, hospitals, health care systems, nursing homes, continuing care retirement communities, dialysis providers, behavioral health and developmental disability providers, hospices, home health agencies, durable medical equipment providers, ambulance companies and pharmacies. In addition, the Group represents individual providers and physician groups, pharmaceutical manufacturers, medical device manufacturers, and national and state trade associations, among others.
The group represents clients on issues related to governmental oversight, reimbursement, licensure, labor and employment, fraud and abuse, medical staff issues and business transactions. In addition, the practice group also provides counsel and representation in audits and investigations as well as privacy and technology matters.
About Post & Schell, P.C.
Post & Schell, established in 1968, provides litigation, corporate, transactional, regulatory, compliance, consulting and educational services locally, regionally and nationally to a broad spectrum of proprietary and not-for-profit industries. Post & Schell concentrates on providing these niche services in sophisticated, complex matters. The firm has more than 150 lawyers in seven offices: Allentown, Harrisburg, Lancaster, Philadelphia and Pittsburgh, Pa; as well as Princeton, N.J. and Washington, D.C. Post & Schell focuses on a broad spectrum of industries including: health care, pharmaceutical, medical device, manufacturing, transportation, communications, construction, energy, retail, security, social services, professional services, municipal services, insurance, banking and financial services, and hospitality.