Post & Schell Completes SOC 2 Type II Audit and Report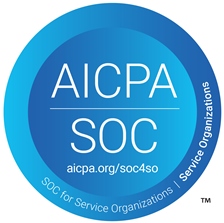 Philadelphia, PA – March 16, 2023 – Post & Schell, P.C. is pleased to announce the firm has successfully completed a System and Organization Controls (SOC) 2 Type II audit, performed by Sensiba San Filippo, LLP (SSF). The audit certified that Post & Schell meets the SOC 2 Trust Services Criteria for the Security, Availability, and Confidentiality categories set by the American Institute of Certified Public Accountants (AICPA) with zero exceptions.
"As a service organization, is it crucial we provide our clients and partners with the highest levels of trust, security, and transparency," said A. James Johnston, President and Chief Executive Officer of Post & Schell, P.C. "The SOC 2 Type II certification affirms that the firm's controls meet a stringent standard for mitigating risks to security, availability, and confidentiality. It also provides added assurance for our clients and partners that shared data and communications are being protected."
Developed by AICPA, the SOC 2 information security standard is an audit report on the examination of controls relevant to the trust services criteria categories – security, availability, processing integrity, confidentiality, and privacy. A SOC 2 Type II report describes a service organization's systems and whether the design of specified controls meets the relevant trust services categories and assesses the effectiveness of those controls over a specified period.
About Post & Schell, P.C.
For over 50 years, Post & Schell's attorneys have combined the operational knowledge and insight into the industries they represent with creative legal solutions – and helped clients overcome their legal and business challenges.
Founded in 1968, we have grown from a Philadelphia insurance defense focused firm to a firm with diverse, collaborative, and complementary practices and attorneys. With over 50 practice groups and eight offices, we provide litigation, regulatory compliance, business and transactional, and dispute resolution services to clients regionally, nationally, and internationally.
With offices in Washington, DC, Mt. Laurel, NJ, Wilmington, DE, and Philadelphia, Pittsburgh, Harrisburg, Lancaster, and Allentown, PA, our attorneys represent industries in a variety of venues and geographic markets.