Post & Schell Employment, White Collar and Health Care Attorneys Present at PBI's 22nd Annual Health Law Institute on March 15 and 16
The Pennsylvania Bar Institute's (PBI) 22nd Annual Health Law Institute took place March 15 and 16 at PBI's CLE Conference Center in the Wanamaker Building, Philadelphia, PA. The annual event provides insight from both public and private health law practitioners on legal trends impacting the health care industry.
This year's event featured the following presentations by Post & Schell attorneys: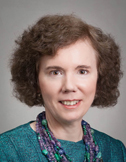 On Tuesday, March 15 at 1:15 p.m. ET, Health Care Principal Robin Locke Nagele presented, "The New Databank Guidebook: Issues and Challenges." In May, 2015, the Division of Practitioner Data Banks (DPDB) issued its new Data Bank Guidebook, providing comprehensive guidance as to the functioning of the new, combined NPDB, which includes the information formerly contained within the Healthcare Integrity and Protection Data Bank (HIPDB). Ms. Nagele provides an overview of all components of the new Guidebook, addressed some particularly problematic aspects of DPDB's new interpretation of key provisions, and offered practical advice on how to navigate the NPDB landscape in light of this new guidance.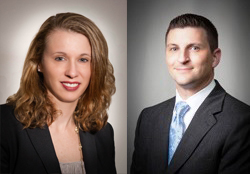 On Wednesday, March 16 at 2:25 p.m. ET, Employment Principals Andrea M. Kirshenbaum and Darren M. Creasy presented, "How the DOL's Proposed Overtime Salary Thresholds Could Impact Health Care Employers." Ms. Kirshenbaum's and Mr. Creasy's presentation provided analysis and guidance on the U.S. Department of Labor's (DOL) Notice of Proposed Rulemaking (NPRM) that contained a new proposed minimum salary threshold for workers to qualify for "white-collar" exemptions to the FLSA's overtime requirements. They also explored the potential impact on health care employers and employees, what the details of the DOL's Final Rule may look like, and how health care employers can prepare.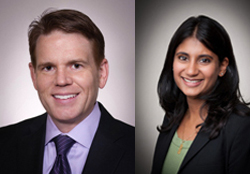 On Wednesday, March 16 at 3:35 p.m. ET, White Collar Principal Matthew T. Newcomer and Associate Mehreen Zaman presented, "The Disgruntled Health Care Employee: Strategies for Preventing Whistleblowers and Mitigating Litigation Risk." For today's health care business, the risk of litigation from a disgruntled employee has never been higher. In addition to lawsuits raising the more traditional claims of discrimination or wrongful termination , health care employers are increasingly vulnerable to current and former employees bringing state and federal qui tam whistleblower lawsuits based on allegations ranging from insufficient record-keeping to allegedly substandard patient care. Mr. Newcomer's and Ms. Zaman's presentation focused on practical, real-world strategies for preventing disgruntled employees from becoming whistleblowers in the first instance, and for handling the difficult situations that arise when a current employee is a known or suspected whistleblower, including how to handle complaints made by other employees against the whistleblower.