Post & Schell Secures Acquittal for Client in Scarfo Fraud Trial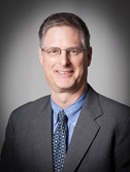 On July 3, 2014, after a 6-month RICO trial in federal district court, Internal Investigations & White Collar Defense Principal John N. Joseph's co-representation of Gary McCarthy, a local business and tax attorney, resulted in an acquittal of all charges contained in the 25 count federal indictment. While Mr. Joseph's client was acquitted, reputed mafia member Nicodemo Scarfo, associate Salvatore Pelullo and two Texas mortgage executives were found guilty on all counts against them, including allegations of racketeering conspiracy and related offenses, such as securities fraud, wire fraud, mail fraud, bank fraud, extortion, and money laundering.
The case involved allegations that Scarfo, Pellullo and the company employees illegally took control of and then looted First Plus Financial, a once high flying mortgage company, and defrauded shareholders of $12 million to benefit themselves and the Lucchese crime family between 2007 and 2008. McCarthy and two other attorneys were charged with conspiring to help to facilitate the illegal actions.
McCarthy, who faced over 20 years in prison if convicted, was acquitted of all charges against him and left the courtroom with his family.
>> Click here for coverage of the acquittal in the New Jersey Law Journal.