Post & Schell Secures Summary Judgment for Suburban Philadelphia Hospital in Civil Rights Case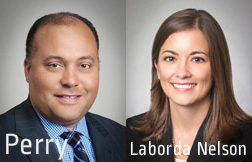 On September 17, 2014, the United States District Court for the Eastern District of Pennsylvania awarded Summary Judgment to a suburban Philadelphia hospital in a civil rights case that involved the impersonation of a public servant.
The case stemmed from 2011 charges against the plaintiff in which he was charged with impersonating a public servant to hospital staff. After the criminal charges were dismissed, the plaintiff brought federal civil rights and state law claims against the hospital, a variety of its employees, and the local township's police for negligence, false arrest, selective enforcement, malicious prosecution and municipal liability.
In ruling for Summary Judgment for the defendants, the Judge noted that the plaintiff "provided no evidence to support his claims," which included that the hospital defendants were negligent for failing to inform the police that the plaintiff was a former patient and was seeking employment with the hospital. Further, the plaintiff failed to show that the hospital defendants were "state actors" under the Civil Rights Act, Section 1983. The Motion for Summary Judgment was thus successful on all counts.
The hospital was represented by Casualty Litigation Principal Marc H. Perry and Associate Alexa Laborda Nelson.