Post & Schell Strengthens Environmental and Energy Practices with Addition of Terry R. Bossert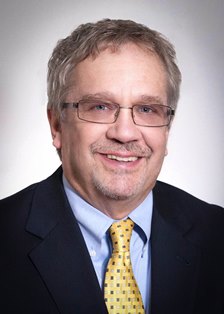 September 7, 2016 – Post & Schell, P.C. is pleased to announce that Terry R. Bossert has rejoined the Firm as a Principal in its Environmental, Energy & Utilities, and Marcellus Shale Practice Groups, resident in its Harrisburg and Pittsburgh, PA offices.
Mr. Bossert is a former Chief Counsel for the Pennsylvania Department of Environmental Protection (PA DEP) and also served as Deputy Attorney General, where he supervised the prosecution of environmental crimes. Throughout his extensive legal career, he has advised clients and companies on environmental and energy related regulations, liabilities, and litigation, as well as government relations and compliance issues. His experience in these areas is from the standpoint of regulator, prosecutor, corporate counsel, and private legal practitioner.
"Terry provides a unique understanding of our clients' legal challenges and an insider's view of how those legal challenges affect their larger business goals," said A. James Johnston, President & Chief Executive Officer of Post & Schell, P.C. "This is an invaluable combination as our clients look to expand and maintain various operations in the Commonwealth, while also complying with a growing array of environmental regulatory concerns."
Mr. Bossert will provide environmental counsel regarding regulatory compliance, government relations, and litigation to clients with operations across Pennsylvania. These include companies in power generation, land development, oil and gas extraction and transmission, and manufacturing industries, among others. His arrival significantly expands the Firm's scope of services, geographic coverage, and overall manufacturing and oil and gas industry experience.
"Rejoining Post & Schell was especially attractive for me at this time," said Mr. Bossert. "In addition to expanding its Environmental Practice over the past few years, the Firm has also grown its Energy & Utilities and White Collar groups, all practices that are complementary. The Firm is well-positioned to serve the current environmental legal needs of companies nationwide, and to address the emerging challenges on the horizon."
Mr. Bossert joins the Firm from Range Resources – Appalachia LLC, an independent oil and natural gas producer with operations focused in stacked-pay projects in the Appalachian Basin. He served as Vice President, Legislative & Regulatory Affairs for Range, where he provided legal counsel on regulatory matters relating to natural gas exploration and extraction and directed Range's government affairs efforts in Pennsylvania. While with Range he also was a member of the Board, and served as the Chair of the Advocacy Committee of the Marcellus Shale Coalition, and was a member of PA Governor Wolf's Pipeline Infrastructure Task Force (PITF).
Before joining Range, he served as Vice President, Government & Regulatory Affairs for Chief Oil & Gas, a privately held, independent oil and gas exploration and production company, where he served as counsel to executive management on all legislative and regulatory matters. Mr. Bossert was a Principal with Post & Schell, and Chair of its Environmental Regulation & Litigation Practice Group, from 2005 through 2009.
Mr. Bossert received his B.A. from Susquehanna University and his J.D. from the Dickinson School of Law of Penn State University.
Post & Schell's Environmental Practice Group
Post & Schell's Environmental Practice Group collaborates with clients nationally and internationally to identify, understand, and successfully navigate the environmental laws and regulatory programs that impact their businesses. Learn more >
Post & Schell's Energy & Utilities Practice Group
Post & Schell's Energy & Utilities Practice Group assists clients in a broad range of regulatory and transactional matters involving the electric, Marcellus Shale, natural gas, oil and liquids pipeline, renewable/alternative energy, and water/wastewater industries. Learn more >
Post & Schell's Marcellus Shale Practice Group
Post & Schell, P.C.'s Marcellus Shale Practice offers clients a track record of success in an array of practice areas, with key strengths representing utilities, pipeline companies and construction contractors. Learn more >
About Post & Schell, P.C.
Post & Schell, P.C. is committed to defining, measuring and achieving legal excellence. We provide sophisticated legal services and strategic counseling to highly regulated industries and their directors, officers, and stakeholders regionally and nationally. Our attorneys provide our clients with problem-solving and efficient representation in transactional, litigation, regulatory, compliance, corporate, and public policy matters.
Our practice groups are vertically integrated into a variety of highly regulated industries including: banking and financial services; commercial transportation; commercial construction; energy & utilities; environmental; health care; higher education; hospitality; information technology and informatics; insurance; manufacturing; pharmaceutical and medical device; pharmacy benefit management; and professional services.
With offices in Washington, D.C., Princeton, NJ, and Philadelphia, Pittsburgh, Harrisburg, Lancaster, and Allentown, PA, our attorneys represent industries in a variety of venues and geographic markets.