Principal Brian Bisignani Presents at PBI's 20th Annual Bankruptcy Institute on Sept.16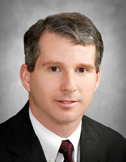 On September 16, 2015, Bankruptcy & Creditors' Rights Practice Group Chair Brian W. Bisignani presented at the Pennsylvania Bar Institute's (PBI) 20th Annual Bankruptcy Institute at the PBI Conference Center in Mechanicsburg, PA. Mr. Bisignani presented, "Top Commercial Bankruptcy Cases of the Year."

PBI's Annual Bankruptcy Institute provides insight into topics of interest to sophisticated debtor and creditor consumer counsel. Presenters include bankruptcy judges, representatives of the U.S. Trustee's Office, as well as Chapter 13 and Chapter 7 Trustees, consumer, commercial and creditor attorneys.