Professional Licensure Chair Jim Kutz Serves as Faculty for PBI Course Examining Health Care Licensure on Dec. 10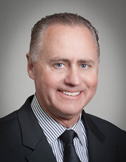 James J. Kutz, Chair of the Firm's Professional Licensure Practice Group, served as faculty for the Pennsylvania Bar Institute's (PBI) "Defense of the Health Care Practitioner: Sex, Drugs, and Professional Licensure." The 3-hour course took place at 8:30 am ET on December 10 at PBI's Conference Center in Mechanicsburg, PA.
The course examined the unique challenges health care practitioners - doctors, nurses, pharmacists - face in terms of licensure oversight and criminal and civil litigation exposure and defense when something goes wrong.
The course faculty, including Mr. Kutz, examined and provided:
An overview of Pennsylvania Bureau of Professional and Occupational Affairs
A case study looking at three practice issues at a hospital
Analysis of the Pennsylvania Nurse Peer Assistance Program (PNAP)
A look at the role of Administrative Law Judges
An overview of defending the health care practitioner