Recent Legionella Outbreaks Illustrate Risks for Health Care, Hospitality, and Commercial Industries (Even at New Facilities)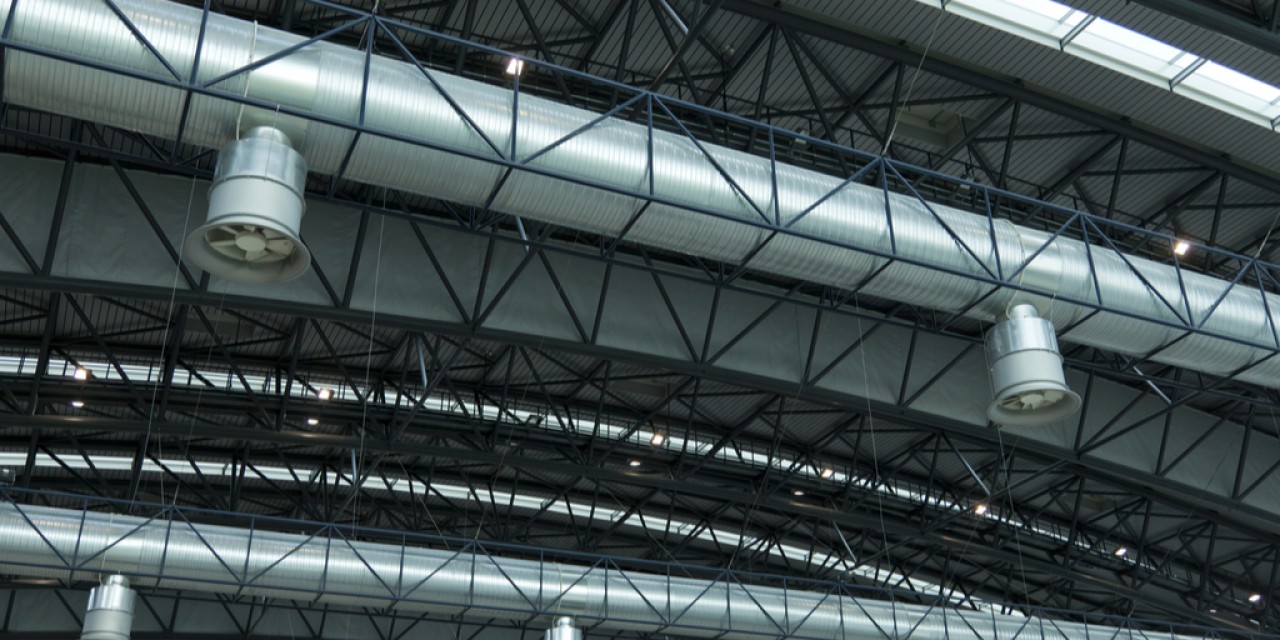 Despite increasingly onerous regulatory obligations placed on health care, hospitality, and commercial facilities, reported incidents of Legionnaires' disease remain on the rise. These include recently reported outbreaks in Ohio, New Jersey, New York, California, Texas, and Nevada – the majority of which have been attributed to cooling towers, potable water systems, or swimming pools/hot tubs in hospitals, hotels, or other large facilities. This common and disturbing trend across the United States has been tracked by the Centers for Disease Control (CDC), which has reported an over five-fold increase in Legionella outbreaks since 2000. The CDC cites 2017 data from the National Notifiable Diseases Surveillance System: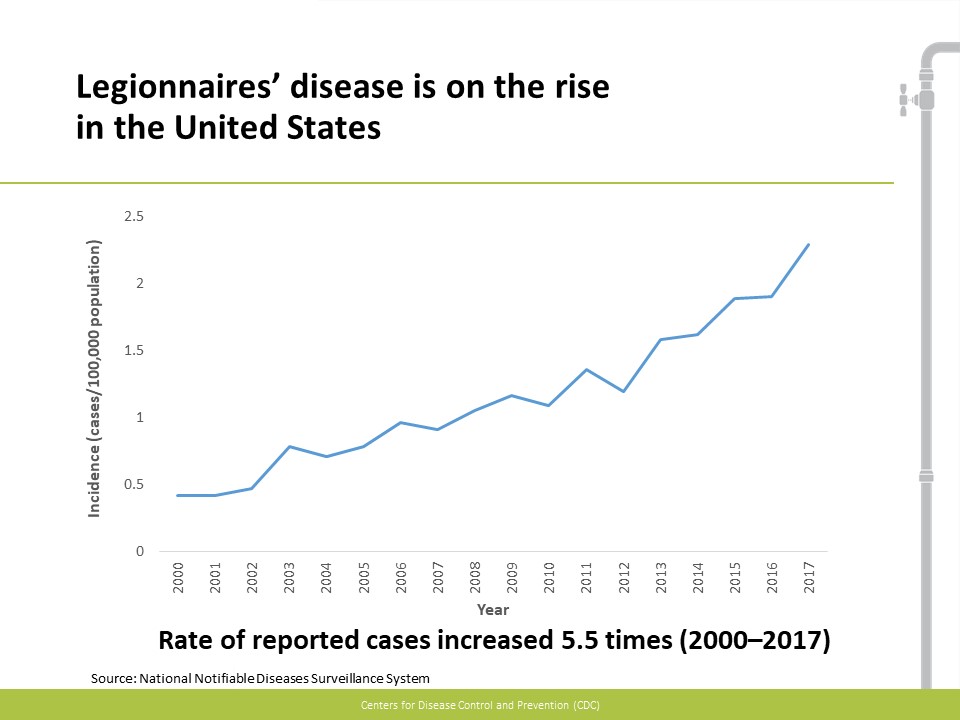 Understandably, this trend has left owners, operators, and prospective purchasers of health care, hospitality, and other large facilities – not to mention guests and patients – confused and concerned. How is it that even with increased attention and regulation, the numbers of reported Legionnaires' disease cases continue to rise? What can facilities do to prevent outbreaks?
For background, Legionnaires' disease and Pontiac Fever are upper respiratory infections caused by inhaling aerosolized Legionella bacteria. Pontiac Fever is non-fatal; however Legionnaires' disease causes a pneumonia-like infection, may lead to severe organ failure, and has a 10 percent fatality rate. Vulnerable populations include the sick, elderly, and those with compromised immune systems. Legionella is a ubiquitous bacterium usually present at very low concentrations, but which thrives in dark, warm, stagnant water. Common sources of high concentrations include:
Water heaters.
Shower heads.
Faucets.
Cooling towers.
Decorative fountains.
Whirlpools.
Ice-makers.
Some practices designed to improve energy efficiency and protect users, such as maintaining lower hot-water temperatures, can actually bring temperatures into the perfect zone for fostering Legionella. How can facilities control Legionella? Remedial measures run the gamut and include:
Increasing water circulation.
Modifying temperatures.
Flushing systems.
Installing fixtures that do not retain residual water.
Closing off dead-ends and rarely-used endpoints.
Increasing municipal disinfection levels entering the facility.
Providing supplemental disinfection within a facility.
Conducting periodic water testing.
Preparing and implementing a water management plan covering the above measures.
Unfortunately, providers of these remedial services may look at systems with blinders, focusing primarily on the use of their own service, rather than more cost-effective alternatives. As an example, even simple supplemental treatment can come with an enormous regulatory burden, and many agencies initially demand a far greater scope of treatment than is necessary. For that reason, owners need to involve an unbiased consultant to conduct a facility assessment and determine an effective management plan. Prospective purchasers should add this to their due diligence checklist to determine Legionella risks.
It is also important to hire a qualified attorney to assist in identifying and retaining the proper consultant and to advise as to prophylactic measures to help protect you if the consultant fails to adequately perform. This includes the protective measures of appropriate contractual terms and insurance coverage. Working with your consultant, the attorney can also help ensure that your facility, or prospective facility, satisfies all applicable regulatory, and industry standards.
Examples of such standards include:
The American Society of Heating, Refrigerating and Air-Conditioning Engineers' ("ASHRAE") 188-2015 standard, "Legionellosis: Risk Management for Building Water Systems."
State and local health department requirements to report Legionella incidents.
Municipal cooling tower registration, disinfection, and reporting requirements.
As recent events demonstrate, the Legionella problem is only getting worse, so facilities would do well to take proactive steps to get in front of it.
If you would like more information regarding compliance with applicable standards, or to discuss Legionella assessments, prevention plans, or other related risk mitigation measures in more detail, please contact Paul M. Schmidt at pschmidt@postschell.com or any member of Post & Schell's Environmental Practice Group.
Disclaimer: This post does not offer specific legal advice, nor does it create an attorney-client relationship. You should not reach any legal conclusions based on the information contained in this post without first seeking the advice of counsel.