Report on Medicare Compliance Discusses FCA Settlement and Impact with Health Care Chair Paula Sanders
In a February 16 article, Report on Medicare Compliance examined a recent False Claims Act (FCA) settlement relating to Medicare billing for home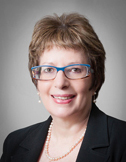 health services.
In looking at the related audits all home health service providers are seeing, the article goes on to explain:
"All home health agencies in the nation will be audited by the supplemental medical review contractor (SMRC), one of CMS's newer program-integrity players. The audits stem from the fact that Medicare claims often are not supported by documentation that a physician or nonphysician practitioner (NPP) has certified eligibility for home health services."
Paula G. Sanders, Chair of Post & Schell's Health Care Practice Group, notes in the article that, "the emphasis on documentation should be a wake-up call for compliance officers," especially in light of the FCA settlement. She also explains that compliance need not be a painful process.
"I call this low-hanging fruit because it's easy for auditors to kick out claims when you're missing one of the required elements. They don't even have to do a medical necessity review."