Rich McMonigle Serves as Panelist for PBI's "Litigating the Insurance Bad Faith Claim on Dec. 3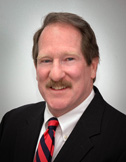 Insurance Law Chair Richard L. McMonigle, Jr. recently served as a panelist for the Pennsylvania Bar Institute's (PBI) "Litigating the Insurance Bad Faith Claim," at PBI's CLE Conference Center in Philadelphia.
The 3+ hour panel discussion examined bad faith lawsuits under Pennsylvania's common law and under §8371- Pennsylvania's "Bad Faith Statute." The discussion included review of the current statute and procedural issues, including:
Who may bring a bad faith action
Who can be sued
Proving bad faith violations
Compensatory damages
Recovery of costs
Punitive damages
Mr.McMonigle is the author of the only treatise on bad faith law in Pennsylvania, Insurance Bad Faith in Pennsylvania, now in its 15th edition, as well as as well as Insurance Bad Faith in New Jersey, now in its 3rd edition, both published by American Lawyer Media (ALM).