Rich McMonigle and Steve Schildt Present Insurance Bad Faith Update at PDI's Annual Conference on July 12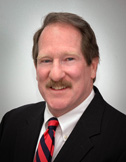 On July 12, 2017, Insurance Law Chair Richard L. McMonigle, Jr. and Principal Steven J. Schildt participated in a panel of insurance experts presenting, "Bad Faith Update: Rancosky and Beyond," at the Pennsylvania Defense Institute's (PDI) Annual Conference at the Bedford Springs Resort, Bedford, PA.
The presentation focused on recent trends in bad faith lawsuits under Pennsylvania's common law and under §8371- Pennsylvania's "Bad Faith Statute." Topics included, "strategies for companies to avoid bad faith litigation" and "what to do when the bad faith suit comes in." The panel discussion also focused on the Pennsylvania Supreme Court's expected decision in Rancosky v. Washington National Insurance Co., in which the Court will finally determine the applicable legal standard for proving bad faith under §8371.