Robin Locke Nagele Co-Presents on Maintaining Unified Medical Staffs at AHLA's Physicians and Hospitals Law Institute on Feb. 2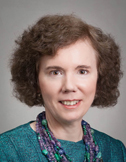 On February 2, 2017, Health Care Practice Group Co-Chair Robin Locke Nagele co-presented, "Legal and Practical Challenges of Maintaining a Unified Medical Staff in a Multi-Hospital System," at the American Health Lawyers Association's (AHLA) 2017 Physicians and Hospitals Law Institute. Ms. Nagele co-presented with Deborah A. Datte, Senior Vice President and General Counsel with Abington Jefferson Health.
CMS Conditions of Participation now stipulate the medical staff's role in accepting or rejecting a unified medical staff structure and in opting out of a unified medical staff after one has been created, as well as some of the minimum functional requirements for a unified medical staff.
A unified medical staff can create substantial efficiencies, but also adds to the complexity of medical staff governance, due to the need to balance central leadership with the requisite amount of local control, while maintaining compliance with CMS and Joint Commission standards.
The presentation provided practical guidance on:
The requirements of the Conditions of Participation applicable to separately certified hospitals within a hospital system.
An effective framework for unified medical governance from the medical staff and governing body perspective.
Carrying out credentialing and peer review effectively on a system-wide basis.
Engaging and empowering physicians within the new structure.
Resolving potential conflict areas between "employed" and "volunteer" medical staff.