Robin Locke Nagele Co-Presents on NAMSS/AHLA Webinar Examing Medical Staff Governance Structure on Sept. 7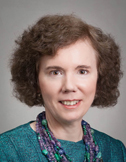 On September 7, 2017, Health Care Practice Group Co-Chair, Robin Locke Nagele, co-presented on the webinar, "Medical Staff Governance Structure: Bylaws, Rules, Regulations, Policies, Procedures, Accreditation and Regulatory Standards Overview." The webinar focused on the purposes of the medical staff related to patient safety and key points about governance and structure. It also provided an overview of how medical staff professionals and legal counsel work together to identify hot topics such as board certification, disruptive/ late career practitioners, and credentialing and privileging. Ms. Nagele co-presented with Jim Reeder, Senior Manager, Validation and Credentialing with the American College of Surgeons.
The webinar is Part I of the series, "Understanding and Maximizing the Role of the Medical Services Professional and Medical Staff Attorney," presented by the American Health Lawyers Association (AHLA) and National Association Medical Staff Services (NAMSS). The series focuses on best practices in three important areas that have legal implications for interactions between medical staff professionals and counsel.
To register for this webinar or Part II and/or III in the series, click here.