Robin Locke Nagele Co-Presents on Patient Safety Evaluation Systems and Associated Compliance at the AQIPS Law and Litigation Conference on Sept. 17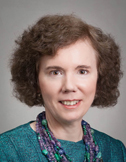 On September 17, 2017, Health Care Practice Group Co-Chair Robin Locke Nagele co-presented, "Fundamentals in the Patient Safety and Quality Improvement Act (PSQIA) Protections: Patient Safety Evaluation System (PSES) Compliance," at the Alliance for Quality Improvement and Patient Safety's (AQIPS) first annual PSO and Provider Convention/Law and Litigation Conference at the Capitol Hilton in Washington, D.C.
The presentation provided attorneys and litigators with best practices in the implementation of the protections in PSQIA litigation. The presentation included PSQIA case briefing discussion and case analysis, as well as an overview of PSES including structure, compliance considerations, contracting with providers, and policies and procedures.
AQIPS is the leading national nonprofit professional association that assists its members to build a safer health care system. AQIPS leads efforts to measurably improve patient safety and the quality of patient care by fostering the ability of patient safety organizations (PSO) to provide patient safety services to the health care system. Central to AQIPS's mission is to serve as a voice for the PSO community to enhance quality improvement activities. Click here to learn more.