Robin Locke Nagele Honored as One of The Legal Intelligencer's "2016 Top Women in the Law"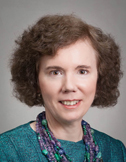 PHILADELPHIA, PA – September 16, 2016 – Post & Schell, P.C. is pleased to announce that Principal, Member of the Board of Directors and Co-Chair of the Firm's Health Care Practice Group, Robin Locke Nagele, has been named to The Legal Intelligencer's 2016 Top Women in the Law. Ms. Nagele is one of 25 women selected this year from law firms, corporations, and government entities throughout Pennsylvania, that are being honored for "making strides to push the legal profession forward for women." A full list of honorees can be viewed here.
"Robin certainly deserves this prestigious honor," said A. James Johnston, President & CEO of Post & Schell, P.C. "She is a tireless advocate for her clients as a leading and highly accomplished health law practitioner, and has collaborated with many at Post & Schell to help raise the profile of female attorneys, and serve as a trusted mentor. Robin has also strengthened Post & Schell through her leadership and service in many important capacities, including as a member of our Board of Directors. I join all of Post & Schell in congratulating her."
Ms. Nagele's legal practice is national in scope, representing a variety of health care providers, multihospital systems, academic/teaching medical centers, and ancillary service providers in high-stakes litigation, antitrust, and regulatory issues. She is nationally recognized for her insight and experience on health care issues, speaking before the American Health Lawyers Association, Pennsylvania Bar Institute, The Governance Institute, and other health care provider organizations. She has also written extensively on health care issues for national publications, including The Journal of Health & Life Sciences Law, Health Affairs, and the Health Lawyer.
As a member of the Firm's Board of Directors and Co-Chair of its Health Care Practice Group, Ms. Nagele helps shape the Firm's strategic direction, drive its continued growth, and build on its commitment to legal excellence and client service. Throughout her career, she has sought to share the lessons she has learned, both personally and professionally, with other female professionals. She has played a central role in mentoring, educating and assisting female attorneys at Post & Schell, and is part of the collaborative effort within the Firm to organize and execute Post & Schell's annual Women's History Month Reception.
Ms. Nagele is a committed member of her community, helping others through her founding role in The Philadelphia Project, a faith-based, non-profit organization that seeks to assist those in need while helping to mentor and provide youths with opportunities to engage in service to the community. She is also an integral part of her church, Grace Presbyterian Church in Jenkintown, through which she spent a week in rural India helping to build needed facilities for the families of palliative care patients. Robin also serves on the Board of Friends of High School Park, a local community organization dedicated to the preservation and use of public open space in Elkins Park, PA in an environmentally conscious and sustainable manner.
About Post & Schell, P.C.
Post & Schell, P.C. is committed to defining, measuring and achieving legal excellence. We provide sophisticated legal services and strategic counseling to highly regulated industries and their directors, officers, and stakeholders regionally and nationally. Our attorneys provide our clients with problem-solving and efficient representation in transactional, litigation, regulatory, compliance, corporate, and public policy matters.
Our practice groups are vertically integrated into a variety of highly regulated industries including: banking and financial services; commercial transportation; commercial construction; energy & utilities; environmental; health care; higher education; hospitality; information technology and informatics; insurance; manufacturing; pharmaceutical and medical device; pharmacy benefit management; and professional services.
With offices in Washington, D.C., Princeton, NJ, and Philadelphia, Pittsburgh, Harrisburg, Lancaster, and Allentown, PA, our attorneys represent industries in a variety of venues and geographic markets.