Robin Locke Nagele Presents on Medical Staff Issues and Unified Medical Staffs in Hospitals at 2017 PBI Health Law Institute on March 7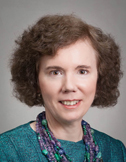 On Tuesday, March 7, 2017, Health Care Practice Group Co-Chair Robin Locke Nagele took part in two presentations at the Pennsylvania Bar Institute's (PBI) 23rd Annual Health Law Institute in Philadelphia, PA.
At 10:30 am ET on March 7th, Ms. Nagele presented, "Medical Staff Issues," a presentation that provided health lawyers with a working understanding of the unique medical oversight structure, rooted in the corporate practice of medicine doctrine, for physicians and other professionals who practice in hospitals, ACOs, CINs, clinics and large physician practices. Ms. Nagele focused on: federal and state regulatory and accreditation requirements; medical staff bylaws, rules and regulations; peer review privilege, policies and procedures; HCQIA immunity and NPDB reporting; managing patient safety; and quality and conduct.

At 2:25 pm ET on March 7th, Ms. Nagele co-presented, "Maintaining a Unified Medical Staff in a Multi-Hospital System," with Deborah A. Datte, Senior Vice President and General Counsel with Abington Jefferson Health. The presentation offered practical guidance on: educating physician leaders across multiple hospitals to embrace the new governance concepts; problem-solving challenges created by CMS Joint Commission and state licensing requirements; and managing system-wide peer review, credentialing and departmental oversight efficiently.