Robin Nagele Co-Presents on Creating PSQIA-Compliant Patient Safety Systems at AHLA's In-House Counsel Program & Annual Meeting on June 25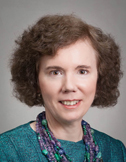 On June 25, 2017, Robin Locke Nagele, Co-Chair of the Firm's Health Care Practice Group, co-presented, "Creating a Patient Safety Evaluation System That Is PSQIA-Compliant and Helps Drive Patient Safety on a System-Wide Basis," at the American Health Lawyers' (AHLA) In-House Counsel Program & Annual Meeting in San Francisco, CA. Ms. Nagele co-presented with David Stone, Executive Director and Compliance Officer, DaVita Institute for Patient Safety, Inc.
The presentation covered establishing, operating, and maintaining an effective Patient Safety Evaluation System to work with a component or external PSO effectively to drive improved patient safety practices within a health care system. The presenters also covered:
Guidance to help providers establish their Patient Safety Evaluation Systems in compliance with regulatory mandates of confidentiality/privilege and security, specific toolkit materials such as template policies, forms, contracts, etc.
The key elements of compliance education and training of PSES workforce members.
The "downstream uses" of PSWP at various levels of anonymization to improve patient safety practices within the health care system.
Strategies for incorporating data and expertise from external supply partners.