Robin Nagele Co-Presents on Integration and Use of APPs at PBI's "A Day on Health Law" on Oct. 23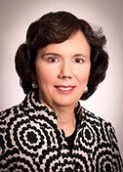 On October 23, 2018, Robin Locke Nagele co-presented, "Successful Integration and Use of Advanced Practice Professionals (APPs)," with Stephanie C. Sher. The presentation took place from 2:40 pm - 3:40 pm ET as part of the Pennsylvania Bar Institute's (PBI) "A Day on Health Law."
The use of APPs in the hospital and ambulatory setting is expanding rapidly, driven by quality, efficiency, and economic factors. Ms. Nagele and Ms. Sher addressed a host of related challenges in their presentation, including:
Licensing and clinical oversight of APPs.
Credentialing and privileging challenges.
Establishing scope of practice.
Engaging the supervising/collaborating physicians in the effective oversight of APPs.
Integrating APPs into medical staff governance.