Robin Nagele Presents on Telemedicine and Surrogate Credentialing for Hospitals at NAMSS Educational Conference on Oct. 23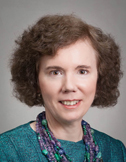 Health Care Practice Group Co-Chair Robin Locke Nagele presented, "Telemedicine and Surrogate Credentialing for Hospitals and Health Systems," at the National Association of Medical Staff Services (NAMSS) 41st Educational Conference and Exhibition in Colorado Springs, CO on October 23, 2017.The presentation was both in-person and via simulcast to NAMSS registrants that were unable to attend the conference.
The presentation surveyed the telemedicine licensure requirements across the country and discussed both common and unique elements of telemedicine statutes. Ms. Nagele also reviewed requirements for telemedicine credentialing and privileging - as established by CMS, The Joint Commission, and the other accrediting agencies - and the elements of a telemedicine surrogate credentialing and privileging contract. She also presented and discussed some common liability exposures arising out of the use of telemedicine, and ways to limit those exposures.