Robin Nagele Moderates AHLA Webinar on Medical Staff Diversity and Implicit Bias on June 13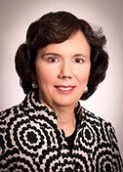 On June 13, 2019, Robin Locke Nagele served as the moderator for the webinar, "Diversity/Implicit Bias on the Medical Staff – How to Raise Awareness and Implement Best Practices for Your Medical Leadership Team." The webinar, sponsored by the American Health Lawyers Association (AHLA), took place from 2:00 pm - to 3:30 pm ET.
Medical staffs are increasingly diverse – gender, race, nationality, religion, sexual orientation, and disability set some physicians apart from their medical staff peers. The webinar discussed policies, training, and best practices to properly address medical staff diversity and implicit bias, and examined related questions, including:
How does implicit bias impact how physicians are credentialed, peer-reviewed, and promoted into medical leadership positions?
What are the legal risks and exposures that hospitals should be attuned to – both for employed and independent staff physicians?