Robin Nagele Co-Presents on CHART Institute Webinar Regarding Using PSO Protections for Peer Review and RCA on June 20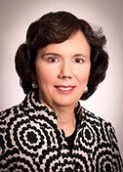 On June 20, 2018, Robin Locke Nagele co-presented the webinar, "Answering the Question: How to Use PSO Protections for Peer Review and RCA?," from 1:00 to 2:00 pm ET. Co-presenting with Ms. Nagele was Peggy Binzer, the Executive Director of the Alliance for Quality Improvement and Patient Safety (AQIPS), the nation's leading professional association for PSOs and their healthcare provider members. The webinar is sponsored by the CHART Institute, a member-owned malpractice company that helps improve outcomes for patients and communities.
Organizations are using the Patient Safety and Quality Improvement Act to improve RCAs and OPPE. During this session, Ms. Nagele and Ms. Binzer discussed how to develop PSES to include RCA, OPPE, and other analyses. Additionally, they discussed disclosure of PSWP to The Joint Commission and managing CMS surveys.