Robin Nagele Presents on Medical Staff Issues and Hospital Leadership Structures at PBI's Health Law Institute on March 11 and 12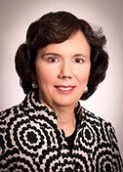 Robin Locke Nagele made two separate presentations at the Pennsylvania Bar Institute's (PBI) 2019 Health Law Insititute on March 12, 2019, and the related "Basics Bootcamp" on March 11, 2019, at the Pennsylvania Convention Center in Philadelphia, PA. Ms. Nagele also served as a member of this year's Institute Planning Team and introduced two of this year's keynote speakers, Pennsylvania Attorney General Josh Shapiro and James Sheehan, Chief of the Charities Bureau, New York State Department of Law.
On March 12th at 2:25 pm ET, Ms. Nagele co-presented, "Working with Hospital Leadership: Who Is the Client?" with Stephanie Sher. The presentation examined the organizational complexity of hospital leadership constituencies – board, administration, and medical staff. The presenters addressed:
Navigating legal representation with multiple leadership constituencies.
Managing the conflicting agendas that can arise in the academic medical centers, community hospitals, and multi-entity health systems.
Identifying potential conflicts of interest and when to engage separate counsel.
Special challenges that arise in a jurisdiction (e.g., New Jersey, California) that recognizes the medical staff as an independent entity capable of suing the hospital.
Ms. Nagele also presented, "Medical Staff Issues," at the inaugural Basics Bootcamp that precedes the Health Law Institute on March 11th. Her presentation provided an understanding of the unique medical oversight structure for physicians and other professionals who practice in hospitals, ACOs, CINs, clinics, and large physician practices. It also reviewed:
Federal and state regulatory and accreditation requirements.
Medical staff bylaws. rules and regulations, peer review privilege, and policies and procedures.
HCQIA immunity and NPDB Reporting.
Managing patient safety and conduct.