Robin Nagele Presents on Medical Staffing Issues and Advanced Practice Professionals at PBI's 24th Annual Health Law Institute on March 13 and 14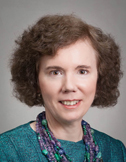 On March 13 and 14, 2018, Robin Locke Nagele, Co-Chair of the Firm's Health Care Practice Group, presented on medical staffing issues and advanced practice professionals in separate presentations at the Pennsylvania Bar Institute's (PBI) 24th Annual Health Law Institute at the Pennsylvania Convention Center in Philadelphia, PA.
On March 13, 2018, at 1:45 p.m ET, Ms. Nagele presented "Medical Staffing Issues." The presentation provided an understanding of the unique medical oversight structure for physicians and other professionals who practice in hospitals, ACOs, CINs, clinics, and large physician practices. It also reviewed:
Federal and state regulatory and accreditation requirements.
Medical staff bylaws. rules and regulations, peer review privilege, and policies and procedures.
HCQIA immunity and NPDB Reporting.
Managing patient safety and conduct.
On March 14, 2018, at 9:45 a.m. ET, Ms. Nagele co-presented, "Successful Integration and Use of Advanced Practice Professionals (APPs)," with Stephanie Sher, Senior Counsel, Medical Staff Affairs at The Johns Hopkins Health System.
The use of APPs in the hospital and the ambulatory setting is expanding rapidly, driven by quality, efficiency, and economic factors. The presentation addressed:
Related licensing and clinical oversight of APPs.
Credentialing and privileging challenges.
Establishing scope of practice.
Engaging the supervising/collaborating physicians in effective oversight of APPs.
Integrating APPs into medical staff governance.