Sex Trafficking Case Against Marriott Allowed to Proceed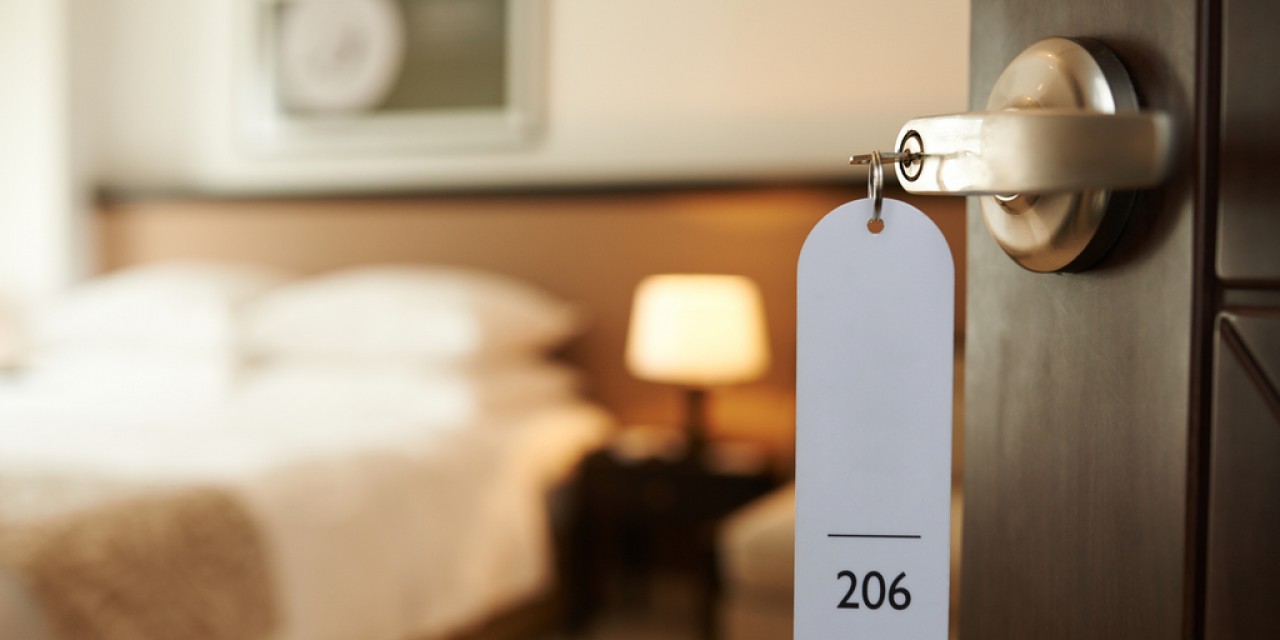 On April 22, 2020, a federal district court judge in Philadelphia ruled that a sex trafficking case against Marriott International, Inc. (Marriott International) would proceed. The ruling arises after the court concluded that a 2008 federal anti-trafficking law was intended to create liability for those who benefit from activities they "knew or should have known" were taking place.
Acknowledging a failed effort by alleged sex trafficking victims in February to consolidate twenty-one active cases in federal courts across the nation against hotel industry defendants, Judge Mark A. Kearney of the United States District Court for the Eastern District of Pennsylvania denied Marriott's attempt to dismiss the lawsuit.
The case illustrates the evolving liability for hotels and the hospitality industry generally as they continue to help battle human trafficking in the United States and globally.
In A.B. v. Marriott International Inc., 2:19-cv-05770-MAK, 2020 U.S. Dist. LEXIS 70644 (E.D. Pa. April 22, 2020), the plaintiff, identified only as A.B., alleges that from 2009 to 2011, she was forced into commercial sex acts for days at a time at three Marriott International hotels at the Philadelphia Airport. (Marriott International is the franchisor and does not own the individual hotels. The hotels pay approximately ten percent of its revenue to Marriott International to use its brand name.) A.B. asserts that in 2009 when she was eighteen-years-old, she was lured into traveling from her Florida home to New York by a sex trafficker who feigned a romantic interest in her online. When she arrived in New York, A.B. was beaten, raped, and forced into the sex trade for several weeks before being "bought" by another trafficker and transported to Philadelphia. Over a three-year period, A.B. was forced into "in calls" at three Marriott hotels by as many as six men an evening who would enter her room through the main hotel lobby. A.B. describes a "constant stream of male visitors" that was "both voluminous and obvious." Rooms at the hotels were paid by pre-paid credit cards for at least a week at a time and hotel staff was aware of A.B.'s presence.The hotel rooms were "littered with multiple broken objects, used condoms, and other sex paraphernalia left behind in the room." Through complaints of "suspicious activity" by guests and review of video surveillance footage, A.B. alleges that Marriott International had actual or constructive notice of drug dealing, prostitution, and other general safety concerns at its hotels. The plaintiff sued for physical and psychological injuries under federal law and Pennsylvania's human trafficking statute.
In 2008, Congress passed the William Wilberforce Trafficking Victims Protection Reauthorization Act to provide victims a civil remedy not only against traffickers, but also anyone who profited from their exploitation. This was an expansion of the rights afforded under the 2000 Trafficking Victims Protection Act, which created criminal offenses for forced labor and sex trafficking, and the Trafficking Victims Protection Reauthorization Act of 2003, which provided victims a civil right of action against traffickers only. Section 1595 of the 2008 law extended a civil remedy against anyone who knowingly benefits, financially or by receiving anything of value, from participation in a venture which that person knew or should have known has engaged in violation of the Act. Marriott International addressed each of these elements in its motion to dismiss, as discussed in more detail below.
Knowingly Benefits Financially
Marriott International argued that by simply collecting rent from unrelated hotel managers in the ordinary course of business, it did not "knowingly" benefit from the crimes committed in the rooms. The Court cited the numerous "red flags" alleged in the amended complaint, such as A.B.'s traffickers checking her into the hotels without luggage, a phone, wallet or identification, as sufficient allegations to proceed to the discovery-stage of litigation.
Participation in a Venture
Marriott International also urged the Court to follow case law from the Northern District of Georgia and dismiss A.B.'s lawsuit because Marriott had "no affiliation with the sex trafficking venture" and did not "commit any overt act in furtherance of the sex trafficking venture." The Court declined, finding cases cited by the plaintiff from the Southern District of Ohio more compelling. The Court reasoned that even though there was no "overt act," there was a "direct connection between a rental fee for the room where the trafficking is effected" and the commercial enterprise of a hotel.
"Knew or Should Have Known" of a Sex Trafficking Venture
Further, A.B. failed to plead the "knew or should have known" element of the Act by simply alleging that the entire hospitality industry was knowledgeable of and complicit in sex trafficking, according to Marriott International. The Court believed this was an unfair characterization of the lawsuit. Instead, the Court found that A.B.'s specific allegations about these three hotels coupled with Marriott International and other hotel brands' knowledge of the sex trafficking problem in their industry was sufficient to survive a motion to dismiss.
The Principal-Agent Relationship
In addition, Marriott International argued that the plaintiff's case should be dismissed because she failed to allege that it was personally liable for the acts or omissions of the staff at the franchisee hotels. Under Pennsylvania law, Marriott suggested, a franchisee relationship does not necessarily imply a principal-agent relationship. In considering the question of agency, the Court focused on whether Marriott International "had the right to direct the manner in which the [hotel's] work shall be accomplished." The Court found that A.B. did, in fact, allege an "ongoing and systematic right of control" by Marriott over its franchisees. The Court cited to A.B.'s allegations of profit sharing, standardized employee training and building maintenance, and regular inspections by Marriott International as evidence of its involvement on a daily basis. The issue of whether the franchisor actually exercised day-to-day control over the Philadelphia Airport hotels was more proper after the close of discovery, according to the Court.
Conclusion
While the Court disagreed with A.B. that Congress intended to impose an affirmative duty upon businesses to prevent sex trafficking at their hotel properties, it found that a jury may find liability against a business that benefited from a venture that it knew or should have known was engaged in trafficking under federal law. However, while A.B. was permitted to proceed on her claim under the federal law, her claim under state law was dismissed. The Court dismissed plaintiff's cause of action under Pennsylvania's human tracking statute, which unlike its federal counterpart, requires actual knowledge of sex trafficking. Based on the Plaintiff's amended complaint, the court could not reasonably infer that Marriott International knew that A.B. was being victimized and A.B.'s claim was, on its face, time-barred by the Pennsylvania law's five-year statute of limitations.
Key Takeaways
This and other cases involving the hospitality industry are reminders that the scourge of human trafficking remains pervasive. Owners and operators in the industry play a crucial role in combating this problem and should remain proactive in their anti-trafficking efforts, many of which involve specific operational approaches, including the implementation of policies and protocols which will allow staff to recognize the signs of, and report, suspected human trafficking. These signs include:
Paying for a room in cash.
Not providing identification.
Declining room cleaning for an extended period of time.
Requesting a room that faces the parking lot.
Individuals lingering/loitering outside a room.
People coming in and out of a room without formally checking-in.
Checking in with little to no luggage.
Proactive strategies on this front will help combat the problems of human trafficking and protect hotels, resorts, and others in the industry against alleged liability.