Sid Steinberg Analyzes Reasonable Accommodations Under the ADA in a July 10 Article for The Legal Intelligencer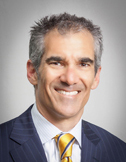 In the July 10, 2019 article, "Employer Not Required to Provide ADA Accommodation of Choice to Employee," in The Legal Intelligencer, Sidney R. Steinberg examined the recent decision in Keyhani v. The Trustees of the University of Pennsylvania. His analysis explores the accommodation issues that can arise under the Americans with Disabilities Act (ADA).
He notes:
"While the Americans with Disabilities Act requires that an employer provide a disabled employee a 'reasonable accommodation,' it is important to keep in mind that an accommodation need only be 'reasonable'— and need not be the one preferred by the employee in question.
Accommodation issues are among the most difficult faced by both employers and their counsel. This is particularly the case where the accommodation request includes working from home, which has become increasingly both possible and utilized for nondisabled employees. There remain, of course, many jobs that require attendance in the workplace and, when an employee is unable to fulfill that obligation, the refusal to permit an employee to work from home will be permissible under the various applicable antidiscrimination laws."