Sid Steinberg Examines a Recent Case's Expansion of PA Wrongful-Discharge Law for December 2015 Legal Intelligencer Column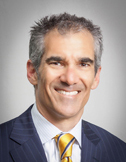 In his December 9, 2015 column for The Legal Intelligencer, Employment & Employee Relations Chair Sidney R. Steinberg looks at how a Pennsylvania Superior Court decision in Roman v. McGuire Memorial, No. 239 WDA 2015, 2015 Pa. Super. Lexis 739 (Nov. 9, 2015) expanded PA wrongful-discharge law.
Mr. Steinberg notes:
In Roman...the Pennsylvania Superior Court expanded wrongful-discharge law when it affirmed judgment in favor of a health care worker who claimed that she was terminated for refusing to work "mandatory" overtime in violation of the Prohibition of Excessive Overtime in Health Care Act—commonly referred to as Act 102."
"The case is important for its recognition of an expansion of state wrongful-discharge claims, however slight. It should be recognized, however, that Act 102 may be unique in prohibiting retaliation but providing no remedy to employees for a violation."