Sid Steinberg Examines a Recent FMLA Decision in his July 2016 Column for The Legal Intelligencer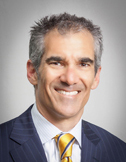 In his July 12, 2016 column for The Legal Intelligencer, Employment & Employee Relations Chair Sidney R. Steinberg examines a recent Eastern District of Pennsylvania decision involving the Family and Medical Leave Act (FMLA) and an employee who alleged retaliation based on feedback she received on her performance when she returned from FMLA leave.
In Checa v. Drexel University, "the court found that the FMLA does not require an employer to forget about pre-leave performance deficiencies or deliver them in a courteous manner." Mr. Steinberg explains in the article:
"Checa reminds employers that an employee taking FMLA is to be treated the same as if he or she had not taken the leave. As such, employers can, and should, address pre-leave performance deficiencies if they were not able to do so because of the employee's leave. Further, like Title VII, the FMLA is not a civility code and there is no particular 'empathy bar' over which an employer must pass upon the employee's return to work."