Stephanie C. D'Abarno Serves on ACBA CLE Panel Examining PA Workers' Compensation Post-Protz/Act 111 on Dec. 3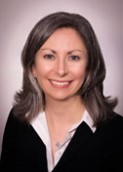 On December 3, 2019, Stephanie C. D'Abarno served on the CLE panel, "Workers' Compensation Post-Protz: Act 111 and Case Law Update." The panel, which also included the Honorable David B. Torrey of the Pennsylvania Workers' Compensation Office of Adjudication and Michael V. Quatrini of Quatrini Rafferty, was sponsored by the Allegheny County Bar Association (ACBA) in Pittsburgh, PA.
The panel focused on case law update regarding workers' compensation claims in Pennsylvania and an overview of the Impairment Rating Evaluation (IRE) process in Pennsylvania workers' compensation law following the 2017 decision in Protz v. WCAB (Derry Area School District) in which the Pennsylvania Supreme Court declared that Section 306(a.2) of the Workers' Compensation Act constituted an unconstitutional delegation of legislative power to the American Medical Association (AMA) and struck the 21-year-old provision from the Act, thereby eliminating the IRE process from Pennsylvania workers' compensation law. On October 24, 2018, Pennsylvania Governor Tom Wolf signed into law Act 111 (formerly known as House Bill 1840), which restored the IRE process so that Pennsylvania workers' compensation insurers and employers may once again cap benefits for certain injured workers at 500 weeks of partial disability benefits.