Steve Bloomburg Presents on Workers' Compensation Challenges/Issues for Employers/Insurers at Seminars on April 24 and 27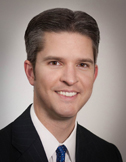 Workers' Compensation Principal Stephen S. Bloomburg presented on the issues and challenges faced by employers, workers' compensation employers, and practitioners dealing with workers' compensation claims at two recent seminars in Pittsburgh, PA.
On April 24th, Mr. Bloomburg presented at the Pennsylvania Bar Institute's (PBI) "Tough Problems in Workers' Compensation 2017," at the Pittsburgh Marriott City Center, Pittsburgh, PA. The half-day seminar examined current challenges in workers' compensation cases, insights into recent cases, and practical knowledge regarding the handling of workers' compensation claims.
On April 27th, Mr. Bloomburg presented at the National Business Institute (NBI) seminar, "Advanced Issues in Workers' Compensation," at the SpringHill Suites Pittsburgh Southside Works in Pittsburgh, PA. He specifically examined medical issues and their role in complex workers' compensation claims during the seminar.