Steve Fox Presents on Health Care IT Contracts and Negotiation Strategies at HIMSS16 in Las Vegas on March 3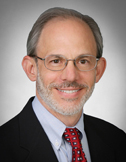 At HIMSS16, the annual conference for the Healthcare Information and Management Systems Society (HIMSS), Health Care IT Practice Chair Steven J, Fox, presented, "Advanced Issues in HIT Contracts & Negotiation Strategies."
Mr. Fox's session focused on how to negotiate truly mutual, fair and meaningful contract documents when starting from a vendor's "standard" (one-sided) contract form. He also discussed which contract terms deserve the most attention, why they are important, and how to achieve a win-win contract that both protects the hospital or health system and allows the vendor to achieve its goals as well.
HIMSS16 brings together 40,000+ health IT professionals, clinicians, executives and vendors from around the world. Exceptional education, world-class speakers, cutting-edge health IT products and powerful networking are hallmarks of this industry-leading conference. More than 300 education programs feature keynotes, thought leader sessions, roundtable discussions and e-sessions, plus preconference symposia and workshops.