Steve Fox Presents on Patient Data and Related Legal Trends on April 12 Webinar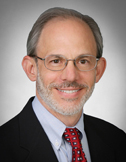 Information Technology Chair Steven J. Fox presented on an April 12 webinar sponsored by HealthSystemsCIO.
With health care providers being judged on how much data they collect about patients and how well they share it, data security has become a key challenge. The webinar examined:
What is allowed in term of patient data against a backdrop of evolving laws and regulations?
What types of relationships can be established with care partners, patient representatives and ACO entities?
Where does ultimate responsibility lie if something goes wrong?