Temple Provost JoAnne A. Epps, Speaks at Post & Schell's Annual Women's History Month Reception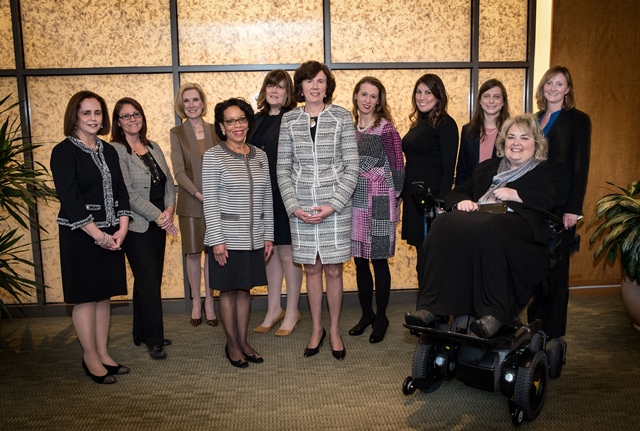 Temple University Provost JoAnne A. Epps with Post & Schell attorneys prior to the Firm's Women's History Month reception on March 2, 2017.
From Left to Right: Mary Ellen Reilly, Sarah C. Yerger, Patrice A. Toland, JoAnne A. Epps, Kathleen K. Kerns, Robin Locke Nagele, Andrea M. Kirshenbaum, Allison R. Radocha, Karyn Dobroskey Rienzi, Sheila A. Haren, Lindsay B. Andreuzzi

Philadelphia, PA - March 6, 2017 - JoAnne A. Epps, Executive Vice President and Provost of Temple University, discussed evolving professional and personal challenges for women, the value of diversity, and insights from her own career, in her remarks to attendees at Post & Schell's reception celebrating Women's History Month on Thursday, March 2, 2017.
The annual event, held in Post & Schell's Philadelphia conference center, honors and celebrates the contributions of women throughout history and in contemporary society. Each year an honored guest speaker provides attendees with a unique perspective on their professional journey and lessons for other women professionals. This year's event was attended by over 100 guests, including clients, attorneys, business leaders, and friends of the Firm.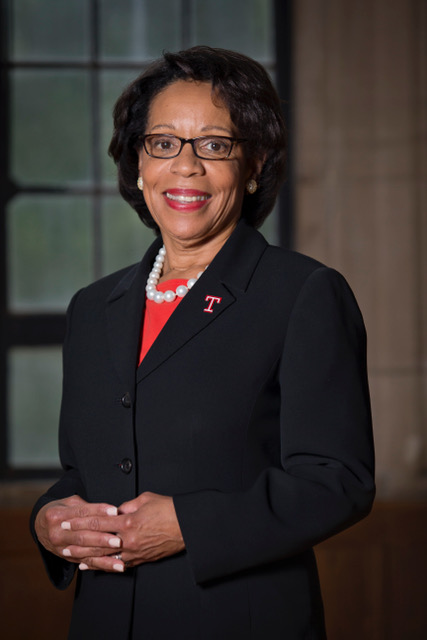 Recognized in 2016 by The Philadelphia Inquirer as an inaugural member of the publication's "Business Hall of Fame," Ms. Epps has been a member of the Temple faculty for more than 30 years. She was Dean of Temple University Beasley School of Law from 2008 until 2016, and became Executive Vice President and Provost in July 2016.
Long a champion of women and minorities within the profession, Ms. Epps has been awarded a 2015 Spirit of Excellence Award by the American Bar Association, the 2015 M. Ashley Dickerson Award by the National Association of Women Lawyers, and the 2014 Justice Sonia Sotomayor Diversity Award by the Philadelphia Bar Association. She is also a three-time honoree by Lawyers of Color Magazine as one of the 100 most influential African-American lawyers in the country.