Pennsylvania Supreme Court: Unfair Trade Practices and Consumer Protection Law Applies to Out-of-State Residents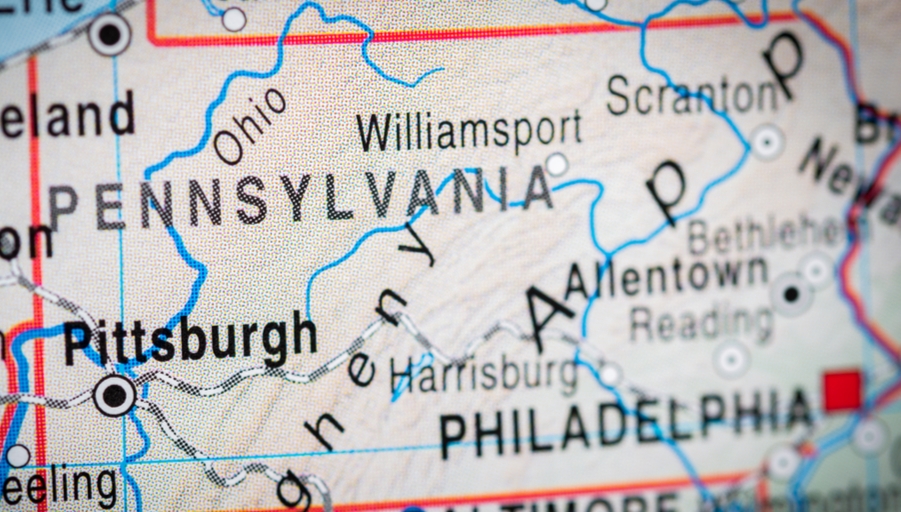 In Danganan v. Guardian Protection Services, No. 36 WAP 2017, 2018 Pa. LEXIS 955 (Feb. 21, 2018), the Pennsylvania Supreme Court decided that the Commonwealth's Unfair Trade Practices and Consumer Protection Law ("UTPCPL"), 73 P.S. §201-1, et seq., applies to purchasers who do not reside here. The decision will impact all businesses headquartered in and operating out of Pennsylvania.
Background
Pennsylvania adopted the UTPCPL in 1968. The established purpose of the UTPCPL is to "place on more equal terms seller and consumer" and "to ensure the fairness of market transactions." Commonwealth by Creamer v. Monumental Props., Inc., 329 A.2d 812, 816 (Pa. 1974). The statute's underlying foundation is consumer fraud protection, and, in furtherance of that primary legislative goal, the Pennsylvania Supreme Court has long instructed that the UTPCPL must be construed liberally. Id. The statute prohibits "[u]nfair methods of competition and unfair or deceptive practices in the conduct of any trade or commerce . . . ." 73 P.S. §201-3. The statute provides for a private right of action and where a violation is found, a consumer may be awarded treble damages. 73 P.S. §201-9.2.
As noted by Chief Justice Saylor in Danganan, any "person" can bring a private action against any other "persons" for violating the UTPCPL. The UTPCPL defines "person" to mean "natural persons, corporations, trusts, partnerships, incorporated or unincorporated associations, and any other legal entities." 73 P.S. §201-2(2). It defines "trade" and "commerce" to mean "the advertising, offering for sale, sale or distribution of any services and any property, tangible or intangible, real, personal or mixed, and any other article, commodity or thing of value wherever situate, and includes any trade or commerce directly or indirectly affecting the people of this Commonwealth." Id. §201-2(3).
Danganan Litigation
Mr. Danganan, who lived in Washington, D.C., contracted Guardian Protection Services ("Guardian") to provide a security system for his home. The contract included both the equipment for the system and ongoing monitoring and protection services. When Danganan moved to California, he notified Guardian that he wished to cancel the contract, but Guardian did not stop billing him. Danganan then filed a purported class action against Guardian, alleging inter alia that its continued billing violated the UTPCPL.
Guardian filed a motion to dismiss; its argument with respect to Danganan's ability to recover under the UTPCPL was two-fold. First, it contended that the UTPCPL was designed to protect Pennsylvania consumers, and because Danganan never resided in Pennsylvania or suffered harm here, the statute did not provide him a remedy. Guardian also argued that the fact that it was headquartered in Pennsylvania did not establish a "sufficient nexus" to hold it liable under the Pennsylvania statute for the alleged conduct with respect to a non-resident. In response to Guardian's first argument, Danganan took the position that he was not "categorically barred" from asserting claims under the UTPCPL because the UTPCPL was designed to protect consumers from conduct that takes place within the state, because the statutory terms did not contain a residency restriction, and because his contract with Guardian contained a Pennsylvania choice of law provision. Danganan responded to Guardian's second argument that its Pennsylvania headquarters did not create a "sufficient nexus" between the transaction or injury and the state by highlighting the allegations that Guardian issued its bills and collected payment in Pennsylvania, and directed its operations from here. He emphasized that "Guardian's communications, contracts, and business decisions are formed, implemented, and disseminated from Warrendale, Pennsylvania" and Guardian's Pennsylvania headquarters was where the business decisions forming the substance of his claims were made.
The Western District of Pennsylvania, citing to other district court opinions, concluded that the statute was designed to protect Pennsylvania's residents and that, although Guardian had its headquarters in the Commonwealth, that fact failed to create a nexus sufficient to hold Guardian liable to a non-resident. Therefore, it held, the UTPCPL count would be dismissed. Danganan appealed to the Third Circuit, which sought and was granted certification for the Pennsylvania Supreme Court to resolve two questions: (1) "[w]hether a non-Pennsylvania resident may bring suit under the [UTPCPL], against a business headquartered in and operating from Pennsylvania, based on transactions which occurred outside of Pennsylvania; and (2) whether a contract's choice-of-law provisions can extend the reach of the statute. See Danganan v. Guardian Protection Services, No. 36 WAP 2017, 2018 Pa. LEXIS 1863 (Aug. 8, 2017).
The Pennsylvania Supreme Court's Decision
The Court explained in its unanimous decision that the question of whether the UTPCPL permits a non-Pennsylvania resident to maintain a cause of action against a Commonwealth-headquartered business, based on out-of-state transactions, is a matter of statutory interpretation. It agreed with Danganan that the plain language of the statute's definitions of the terms "person" and "trade and commerce" did not expressly limit relief under the statute by either geography or residency. Therefore, the Court concluded, it would not read such a restriction into the statute.
The Court also found that the remedial nature of the statute required a liberal reading in order to "'effect its object of preventing unfair or deceptive practices.'" The Court noted that "the alleged misconduct of one Pennsylvania business may affect, in both direct and indirect ways, the people of the Commonwealth, even if the subject transactions are aimed at non-residents and occur wholly outside the state's borders." Thus, the Court concluded that the statute could fairly be read to prohibit "misconduct that has occurred in other jurisdictions," rejecting the contention that as a non-resident, Danganan must show a "sufficient nexus" between his injuries and the Commonwealth. Any restrictions to the application of the statute would come, the Court explained, from other generally applicable legal principles such as the application of choice-of-law and jurisdictional determinations.
The Court held "that a non-Pennsylvania resident may bring suit under the UTPCPL against a Commonwealth-headquartered business based on transactions that occurred out-of-state."1
Analyzing Danganan's Impact
The impact of this decision will be far-reaching, extending not only to insurance companies, but also to all businesses headquartered in and operating out of Pennsylvania. How broadly the courts will ultimately interpret the UTPCPL and to whom the right of action extends remains to be seen. Arguably, any company headquartered in Pennsylvania, or having significant operations here, will be open to a UTPCPL claim—and the damages it allows—no matter where its customer is situated, barring application of more generally applicable legal principles.
The Danganan decision may affect the analysis of other statutes that do not contain explicit restrictions on the right of action. It may be argued in future litigation that the reasoning in the Court's opinion can be extended to other statutes that do not specifically limit a right of action to a Pennsylvania resident. For example, Pennsylvania's insurance bad faith statute, 42 Pa. C.S. §8371, contains no explicit residency limitation to its application—the statute allows an "insured" to recover against an "insurer" for alleged insurance bad faith. Although the courts applying this statute have typically allowed only Pennsylvania residents to recover under the statute, perhaps Danganan provides an opening for insureds to seek broader application of the statute.
It will be interesting to watch the courts apply the UTPCPL and other statutes in light of the Danganan decision.
Footnotes:
---
1 As the first question was resolved in a way that did not require resolution of the second question, the effect of a choice-of-law provision, the Court did not address the latter issue.
Disclaimer: This post does not offer specific legal advice, nor does it create an attorney-client relationship. You should not reach any legal conclusions based on the information contained in this post without first seeking the advice of counsel.