Third Circuit Decision Provides Clarity on Interference vs. Retaliation Under FMLA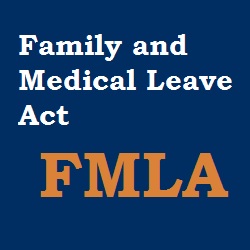 A June 17, 2014 precedential decision by the U.S. Court of Appeals for the Third Circuit provides employers with welcome clarification on the distinction between interference and retaliation claims under the Family and Medical Leave Act (FMLA). It also serves as an important reminder of why it is essential to closely and continuously document employee performance issues.
In the case, Ross vs. Gilhuly, the Third Circuit affirmed a U.S. District Court's grant of summary judgment for defendants (an employer and individual supervisor) regarding a plaintiff's FMLA interference and retaliation claims. The case involved an employee who, while in the midst of a Performance Improvement Plan and conversations regarding his deficient performance, developed prostate cancer. The employee sought treatment, and was granted FMLA leave of three months for surgery and recovery. The company suspended its Performance Improvement Plan process while the employee recovered.
Shortly after returning to work, the employee's Performance Improvement Plan was amended to include updated expectations. Shortly thereafter, the employee filed a lawsuit against his employer alleging interference with his FMLA rights and also alleging retaliation. Two months after filing his lawsuit, the employee was terminated.
In affirming the District Court's decision, the Third Circuit provided a welcome clarification as to the distinction between claims of interference and retaliation under the FMLA. The Third Circuit explained that plaintiff had confused the two claims in arguing that the defendant interfered with his entitlement to take FMLA leave free from "later discrimination." Rather, the Third Circuit reasoned that such a claim is not an interference claim, but is a claim sounding in retaliation.
The Third Circuit's clarification is significant because interference claims are analyzed under a strict liability standard while retaliation claims are evaluated under a less plaintiff-friendly burden shifting framework. As a result, employees often seek to assert interference claims under the FMLA in order to attempt to benefit from a strict liability standard. Of additional significance, the Third Circuit's decision reasoned that an employee cannot assert a claim for FMLA interference where the employee received all of the benefits to which he or she was entitled.
In affirming the District Court's grant of summary judgment as to plaintiff's retaliation claim, the Third Circuit emphasized that "[a]n employee cannot easily establish a causal connection between his protected activity and the alleged retaliation when he has received significant negative evaluations before engaging in the protected activity." Citing the plaintiff's documented performance failures prior to his requested FMLA leave, the Third Circuit reasoned that there was no causal connection between the request for leave and plaintiff's termination.
FMLA claims are on the rise, with more than twice as many FMLA lawsuits filed in federal courts in 2013 than were filed in 2012. The Third Circuit's decision in Ross vs. Gilhuly provides employers with a welcome arrow in their quiver to try to stem the tide of rising FMLA claims.

Disclaimer: this E-Flash does not offer specific legal advice, nor does it create an attorney-client relationship. You should not reach any legal conclusions based on the information contained in this E-Flash without first seeking the advice of counsel.