Third Circuit: Imprisonment for Refusing an Order to Decrypt a Device Cannot Exceed 18 Months - Even When Alleged Related Criminal Conduct is Involved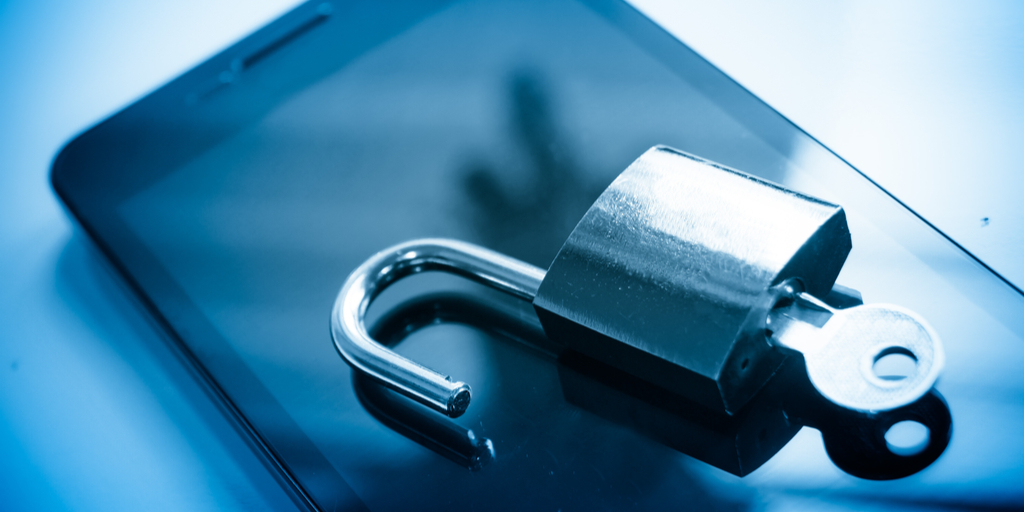 On February 6, 2020, the Third Circuit ordered Francis Rawls released from confinement for civil contempt, where he has been held for over four years – since September 30, 2015. Rawls was imprisoned for refusing to comply with a Magistrate Judge's order that he use his password to decrypt his electronic devices, which the government claimed contained child pornography. Although the Third Circuit did not hold that Rawls could not be compelled to decrypt his devices, it did rule that Rawls could not be imprisoned for contempt as a "Recalcitrant Witness" under 28 U.S.C. § 1826 for more than eighteen months.
A Developing Area of Law
The Rawls decision is the latest development in a lengthy saga surrounding the government's power to compel individuals to decrypt encrypted devices. Many courts have held that revealing a password – at least under certain circumstances – is a testimonial act, and therefore the Fifth Amendment allows an individual to refuse to comply if doing so would tend to incriminate him or her. But there is disagreement among courts as to whether, and under what circumstances, exceptions to that principle may be found. (Courts, including the Third Circuit in a prior ruling in the Rawls case, have also gone further, holding that simply entering a password without revealing it to the government can itself be a protected testimonial act.)
I wrote about this issue back in 2012, when it was a newly developing area of the law; just this past November, the Pennsylvania Supreme Court finally weighed in, holding that the owner of a computer suspected of containing child pornography could not be compelled to reveal the computer's password. Pennsylvania will hardly have the last word on this issue, which is currently pending in New Jersey, Indiana, and Florida, and seems destined for resolution by the United States Supreme Court.
The Rawls Decision
In its recent decision, the Third Circuit did not disturb its prior holding in this case that, while decrypting his devices by entering his password would be a testimonial act protected by the Fifth Amendment, such testimony could be compelled in his case. In that prior ruling, the court found that the Magistrate's order, which used the All Writs Act to compel the as-yet-uncharged Rawls to decrypt his devices, could stand. This is because the fact to which Rawls would be testifying by decrypting the devices – that he "knew the requisite passwords" – was a "foregone conclusion" adding "little or nothing to the sum total of the Government's information." Slip Op. at 15. As a result, under the "foregone conclusion rationale," Rawls could be compelled to enter the passwords without running afoul of the Fifth Amendment.
Instead, the issue before the Court was whether the attempt to compel Rawls to decrypt his devices was governed by 18 U.S.C. § 1826, which holds that, while a "recalcitrant witness" may be confined for refusing to testify, that confinement cannot last longer than eighteen months. The court held that § 1826 does apply, explaining in part that "Rawls is a witness within the meaning of § 1826(a) both because he is being asked to provide testimonial information and because the statute reaches even non-testimonial acts of production." Slip Op. at 8.
The Government's Burden
Importantly, the court went on to hold that "§ 1826(a) applies to a person in his or her capacity as a material witness even if that person is also a suspect in connection with other offenses," Slip Op. at 14:
If the Government seeks to impose any additional deprivation of liberty for Rawls' status as a suspect in the alleged child pornography offenses the Government must charge Rawls with those offenses, provide Rawls with a trial by a jury of his peers, prove those charges beyond a reasonable doubt, and sentence Rawls in accordance with due process.
Id. at 14-15.
To hold otherwise, the court explained, "would do an end run around these fundamental rights and relieve the Government of its burden to prove a defendant guilty before imposing punishment." Id.
A Significant Decision
Rawls is a significant decision for criminal practitioners. It adds to the developing body of law around compelled decryption of digital devices, which is increasingly relevant as smartphones and other technology continues to proliferate. Rawls is also significant for clients weighing the potential consequences of refusing to decrypt a device, even in the face of a court order. But the case's significance is compounded by the Third Circuit's powerful reminder that the government must prove a criminal defendant guilty before imposing punishment for the suspected crime – even if that defendant is also a "recalcitrant witness."
Disclaimer: This post does not offer specific legal advice, nor does it create an attorney-client relationship. You should not reach any legal conclusions based on the information contained in this post without first seeking the advice of counsel.