Westport Ins. Co. v. Mylonas: Pennsylvania Court Fashions New Test for Legal Malpractice Claims Under E&O Policies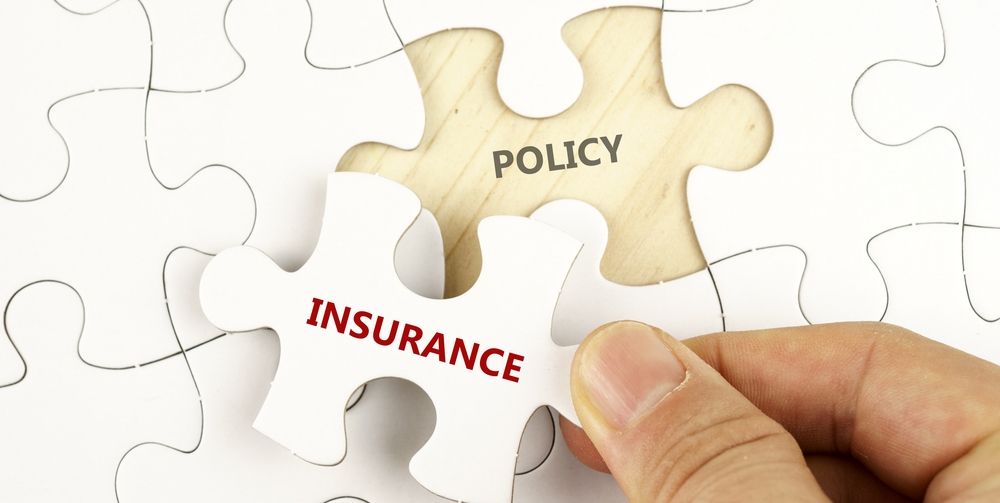 In Westport Insurance Company v. Mylonas, 2016 U.S. Dist. LEXIS 114867 (Aug. 25, 2016 E.D. Pa.), Judge Slomsky of the United States District Court for the Eastern District of Pennsylvania granted summary judgment in favor of Westport in a declaratory judgment action, declaring that under an errors and omissions (E&O) policy, multiple related acts of negligence amount to a single claim under a legal malpractice policy.
Background
Attorney Mylonas had been retained by Papadopoulos to advise him on the formation of a corporation. Id. at *4. Through attorney Mylonas' actions, Papadopoulos was essentially the victim of a corporate takeover by other shareholders. Id. at *5. Mylonas had transferred stock endorsed by Papadopoulos, and as a result of that alleged negligent transfer, Papadopoulos was frozen out of the newly formed corporation, physically locked out of the business, and the corporation's assets converted. Id.
Papadopoulos brought suit alleging legal malpractice. More specifically, Papadopoulos alleged negligence, breach of fiduciary duty, and breach of contract. Id. at *4. Attorney Mylonas made a tender to Westport, his insurance carrier, requesting defense and indemnity in the underlying action. Westport agreed to defend Mylonas under a reservation of rights. Id. at *7. The matter went to trial and a jury awarded Papadopoulos $525,000.
The Westport Policy
Westport had issued Mylonas a claims-made errors and omissions policy that contained both Lawyers Professional Liability and Title Insurance Agent Liability. Id. The policy contained a $500,000 per claim limit with a $1,000,000 aggregate limit. Id. at *9. With respect to Lawyers Professional Liability, the policy provided:
The Company shall pay on behalf of any INSURED all LOSS in excess of the deductible which any INSURED becomes legally obligated to pay as a result of CLAIMS first made against any INSURED during the POLICY PERIOD and reported to the Company in writing during the POLICY PERIOD or within sixty (60) days thereafter, by reason of any WRONGFUL ACT occurring on or after the RETROACTIVE DATE, if any; . . .
A "CLAIM" was defined by the policy to be a "demand made upon any INSURED for LOSS . . . including, but not limited to, service of suit or institution of arbitration proceedings or administrative proceedings against any INSURED." Id. at *8.
With respect to multiple claims and insureds, the policy provided:
The inclusion of more than one INSURED in any CLAIM or the making of CLAIMS by more than one person or organization shall not increase the limits of liability or the deductible. Two or more CLAIMS arising out of a single WRONGFUL ACT, as defined in each of the attached COVERAGE UNITS, or a series of related or continuing WRONGFUL ACTS, shall be a single CLAIM. All such CLAIMS whenever made shall be considered first made on the date on which the earliest CLAIM was first made arising out of such WRONGFUL ACT, as defined in the applicable COVERAGE UNIT, and all such CLAIMS are subject to one "Per Claim Limit of Liability" and deductible.
The policy also contained a provision wherein all claim expenses are first subtracted from the applicable per claim policy limit, with the remainder available to pay any covered loss. Id. at *9. Importantly, the defense of Mylonas in the underlying litigation had consumed a large portion of the $500,000 per claim limit. Id. at *13.
Westport's And Papadopoulos Positions On Number Of Claims
It was Westport's position that despite the numerous pled instances of malpractice, they all involved one "claim" as defined by the policy, and thus, were subject to the $500,000 per claim limit. Id. at *10. Papadopoulos argued Mylonas committed several unrelated breaches of the standard of care, which caused separate and distinct injuries, and therefore constituted multiple claims. Id. at *17. Further, Papadopoulos argued that a jury must hear expert testimony regarding how many breaches there were and whether they were related or unrelated. He argued that his standard of care expert in the state court legal malpractice action identified multiple claims because there were at least two causes of injury to Papadopoulos: "[o]ne was the loss of value of the company, and the other was the confession of judgment in the loan document defendant Mylonas negligently drafted and which resulted in Mr. Papadopoulos waiving his constitutional rights to contest payment of a $400,000 loan." Id. at *18.
Court's Analysis
The court noted: "The crux of this case is a dispute over whether the professional liability insurance policy issued by Westport to the Mylonas Defendants obligates Westport to pay $500,000 or $1,000,000 under the Policy." Id. at *13. The court noted that while in "legal vernacular counts in a complaint may be referred to as a 'claim' or constituting several claims, the clear and unambiguous definition of a claim in the Policy overrides any colloquial language counsel use when referring to a complaint asserting multiple claims. In the Policy, a claim is unambiguously defined as a demand made upon any insured for loss in a service of suit." Id. at *16-17.
Examining similar cases from California and the Seventh Circuit, the court applied something akin to a same or related transaction/occurrence test to determine the number of claims, noting that "where a single attorney (Mylonas) committed multiple errors with respect to a single client (Papadopoulos) arising out of work performed by Mylonas for [the company,]" they amount to a single claim under the policy. Id. at *20. While Mylonas was retained to perform multiple legal services for Papadopoulos, ". . . it is from these legal services that Papadopoulos' legal malpractice claim stem. For this reason, they were related and continuous and therefore constituted a single claim under the insurance policy." Id. at *22. Thus, "the demand in the form of service of the suit constitutes only one claim under the Policy and is subject to the 'Per Claim limit of liability of $500,000.'" Id.
Conclusion
Westport Insurance Company v. Mylonas brings Pennsylvania into the camp of many other jurisdictions which have determined that when facing malpractice claims under an E&O policy which contains a multiple claims, insureds, and claimants clause, the sheer number of "counts" or "claims" in a pleading will not be dispositive of the number of "claims" under a policy. Rather, courts will increasingly look towards whether or not those "claims," even if pled distinctly, are related, if they arose out of the same transaction or occurrence, and if they caused a single injury to a single plaintiff.
If they are related, courts are increasingly inclined to treat them as a singular claim for malpractice and apply an E&O policy's per-incident limits of liability. Interestingly, despite providing Pennsylvania with clarity on the topic, the court noted that Pennsylvania's courts have not defined "related," but other courts have employed the "plain and ordinary meaning" of the word, which the court suggests in this context means a "series of related or continuing wrongful acts." Id. at n.5.
Disclaimer: This post does not offer specific legal advice, nor does it create an attorney-client relationship. You should not reach any legal conclusions based on the information contained in this post without first seeking the advice of counsel.