White Collar Associate Abe Rein Serves as Panelist for Drexel University's Diversity Awareness Week on March 2 Examining Hip Hop/Free Speech Issues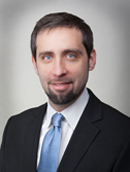 On March 2, Internal Investigations & White Collar Defense Associate Abraham J. Rein served as a panelist for a discussion at Drexel University Thomas R. Kline School of Law's Diversity Awareness Week.
The panel discussion at 6:00 pm ET, "Hip-Hop and the Law," explored legal issues related to the music genre, including free speech and First Amendment issues.
Mr. Rein was part of the legal team in the case of Anthony D. Elonis vs. United States, which went before the U.S. Supreme Court in December 2014. He helped lead the appeal in the case, which may ultimately help decide "how prosecutors, judges, and juries should evaluate seemingly threatening language" or a "true threat" on the Internet.