Workers' Comp. Principal Patrice Toland Participates in Feb. 20 Panel Discussion Examining the Front Lines of Workers' Comp. Law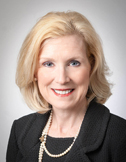 From new laws and litigation, to the use of technology in tracking disputes, it is essential for professionals working in Workers' Compensation to stay current and hear practical advice from those on the front lines.
This breakfast seminar and interactive discussion on February 20 at 8:00 a.m. ET joined together the real-world, practical insights of legal, judicial and insurance perspectives to discuss new laws, litigation, WCAIS (Workers' Compensation Automation and Integration System), and recent court decisions.
Topics included:
Insights into recent decisions and trends regarding psychological injuries from workplace violence
Course of employment
Premises liability
Tips to avoid problems with the use of Medical Only NCP and nurse case managers and preparation for related questions

Panelists:
The Honorable Todd B. Seelig, Workers' Compensation Judge
Bill Tompkins, Senior Vice President, Claims, The Addis Group
Patrice A. Toland, Principal, Post & Schell, P.C., Workers' Compensation Group
Lenard Cohen, Esq., Law Offices of Lenard A Cohen, PC