Casualty Principal Bruce Wickersham Appointed as Hurricane Sandy Arbitrator by U.S. District Court of New Jersey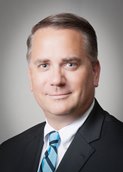 Casualty Principal Richard "Bruce" Wickersham, Jr. has been appointed as a Hurricane Sandy Arbitrator by Chief Judge Jerome B. Simandle of the United States District Court for the District of New Jersey (the Court). Mr. Wickersham, a long-term certified Arbitrator for the Court, will serve in adjudicating the historic number of flood and wind damage lawsuits filed since the October 2012 super storm hit New Jersey.
Hurricane Sandy, also known as Superstorm Sandy, is estimated to be "the second-costliest hurricane in United States history," with damage estimates totaling over $68 billion. Of that total, an estimated $36.8 billion in damages occurred in the State of New Jersey.
Mr.Wickersham also serves as the United States District Court for the Eastern District of Pennsylvania (Arbitrator) and the Court of Common Pleas of Philadelphia County (Judge Pro Tempore) in similar quasi-judicial roles.