Post & Schell Secures Jury Verdict in Favor of Westfield Insured and Driver in Case Involving Alleged Texting/Distracted Driving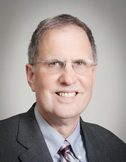 On October 31, 2016, a jury took less than 30 minutes to find in favor of a Post & Schell client, a driver operating a vehicle insured by Westfield Insurance, in the Court of Common Pleas, Berks County, Pennsylvania. The case, Reppond v. Ferrante, resulted from claims that arose from a slow speed bicycle-motor vehicle accident and allegations by the plaintiff that the defendant was texting prior to the accident and had been distracted. The plaintiff sustained injuries to her ankle as a result of the accident.
The accident, which occurred on May 25, 2012, resulted when the defendant, while driving a minivan owned by the co-defendant, struck the 13 year-old plaintiff while she was riding her bicycle as they entered the same intersection. In arguing the defendants' liability in the case, the plaintiff introduced evidence of the defendant's cell phone records in an attempt to prove that she was texting at the time of the accident. However, the only to evidence to support this claim was that the defendant's "texting screen" was open at the time of the accident, with no other evidence to support the allegation. The defendant vehemently denied any texting. In fact, expert testimony revealed that it took at most seven seconds from the time that the defendant pulled out from her parking space to the impact, and, combined with other circumstantial evidence, contradicted that any texting took place just prior to or during the accident.
The plaintiff sought a settlement totaling $500,000 due to a significant fracture to her right ankle, arguing that she had been hospitalized, sustained permanent damage, and continued to walk with a limp and experience residual pain as a result. The jury deliberated upwards of 25 minutes, and based on the evidence, and defense mounted by Post & Schell Casualty Principal Paul W. Grego, reached a verdict in favor of the defendant in the case.