Professional Liability Principal Kathleen Chancler Quoted in Pennsylvania Physician Article on Coping with Malpractice Litigation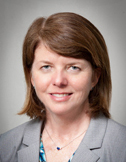 The Winter 2015 issue of Pennsylvania Physician consulted Professional Liabilty Principal Kathleen Chancler for the article, "Coping with Malpractice Litigation."
The article examines the impact of medical malpractice litigation on physicians, and how some cope with the related challenges.

Ms. Chancler comments that many physicians may find themselves in unfamiliar territory should malpractice litigation arise.
"When a physician is named personally as a defendant in a malpractice suit, it's often a difficult experience for them. Physicians enter the profession for altruistic reasons, and then find themselves entrenched in an adversarial litigation process that involves lawyers, depositions, and courtrooms, which ultimately takes them away from time with their patients."